When you hear the word marshmallow, is the first thing you think about the gummy like candy? The marshmallow candy sold in stores today usually doesn't contain anything of the actual marshmallow plant. Marshmallow (Althaea officinalis), is a perennial that is indigenous to Europe, Western Asia, Southern Russia, and Spain. This plant provides a wide variety of benefits. The Leaves of the plant have been used traditionally to make poultices for skin inflammation and wounds, insect bites, burns, infections, and ulcers. A gummy substance (mucilage) found in both the leaves and roots, turns into a gel when mixed with water. It has been used to coat the throat to relieve irritation and dry cough and to treat asthma, Marshmallow also treats bronchitis, stomach ulcers and inflammation, constipation, and urinary problems.
Marshmallow is anti-inflammatory and antiseptic. It helps aid with infections and swelling, and can also help with pain in general. This is an excellent herb to aid in UTIs or other vaginal infections. Marshmallow is included in the menopause yoni steam blend because of its healing properties. It is specifically included in this blend because of its ability to help with vaginal dryness in addition to its other healing properties.
Benefits
The leaves and roots of the marshmallow plant are edible. The leaves can be added to your salads, or to your stews. There are some real benefits to incorporating marshmallow leaves and roots into your diet. Some benefits you may see are listed below.
It may help treat coughs and colds.
It may help relieve skin irritation.
It may help with wound healing.
It may promote overall skin health.
It may act as a pain reliever.
It may work as a diuretic.
It may aid in digestion.
As it relates to your reproductive health, Marshmallow treats urinary infections and bladder infections. It induces phagocytosis, a process that supports cells to engulf bacteria & dead cell tissues to speed up the healing process. This is just an overall beneficial plant. As with all things, check with your physician before adding any new supplements to your diet.
Book your appointment today and experience the benefits of yoni steaming for yourself! Onyeka Tefari Wellness and Spa is located in 8755 Aero Drive, Suite 225, San Diego, CA 92123, and we are open seven days a week, so you can choose a time that is convenient for you. We are always happy to answer any questions you may have, so don't hesitate to reach out to them
~Ony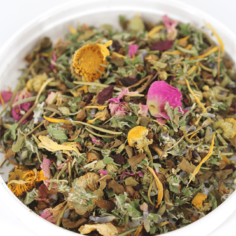 Onyeka Tefari's fertility yoni steam helps to promote the ideal environment for conception. Each herb was selected for their natural properties, and in combination helps to calm and prepare the reproductive organs. Before trying to conceive, it is recommended to take 3-6 months to work on a healthy period and cycle. This can help to reduce pregnancy complications, and failed pregnancies.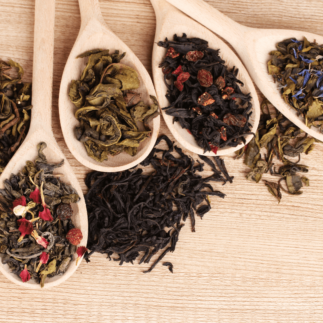 Menstrual Balance Yoni Steam
Onyeka Tefari's Menstrual balance yoni steam is designed to help bring your menstrual cycle into balance and on a more predictable cycle. A healthy period is generally 3-4 days of moderate bright red blood flow without clots. Doing vaginal steams once the week before your period and once the week after your period can assist in relieving menstrual pain and reducing brown blood, thereby balancing menstrual issues over time.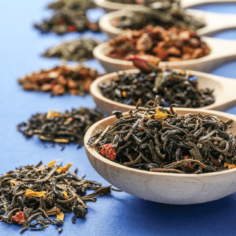 Onyeka Tefari's Miscarriage yoni steam is designed to help with the healing process after experiencing a miscarriage. The healing process after a miscarriage is a significant and emotionally charged journey. Our Miscarriage yoni steam is best prepared after your heavy bleeding has stopped and you are only spotting. You can also steam once your bleeding has completely stopped.