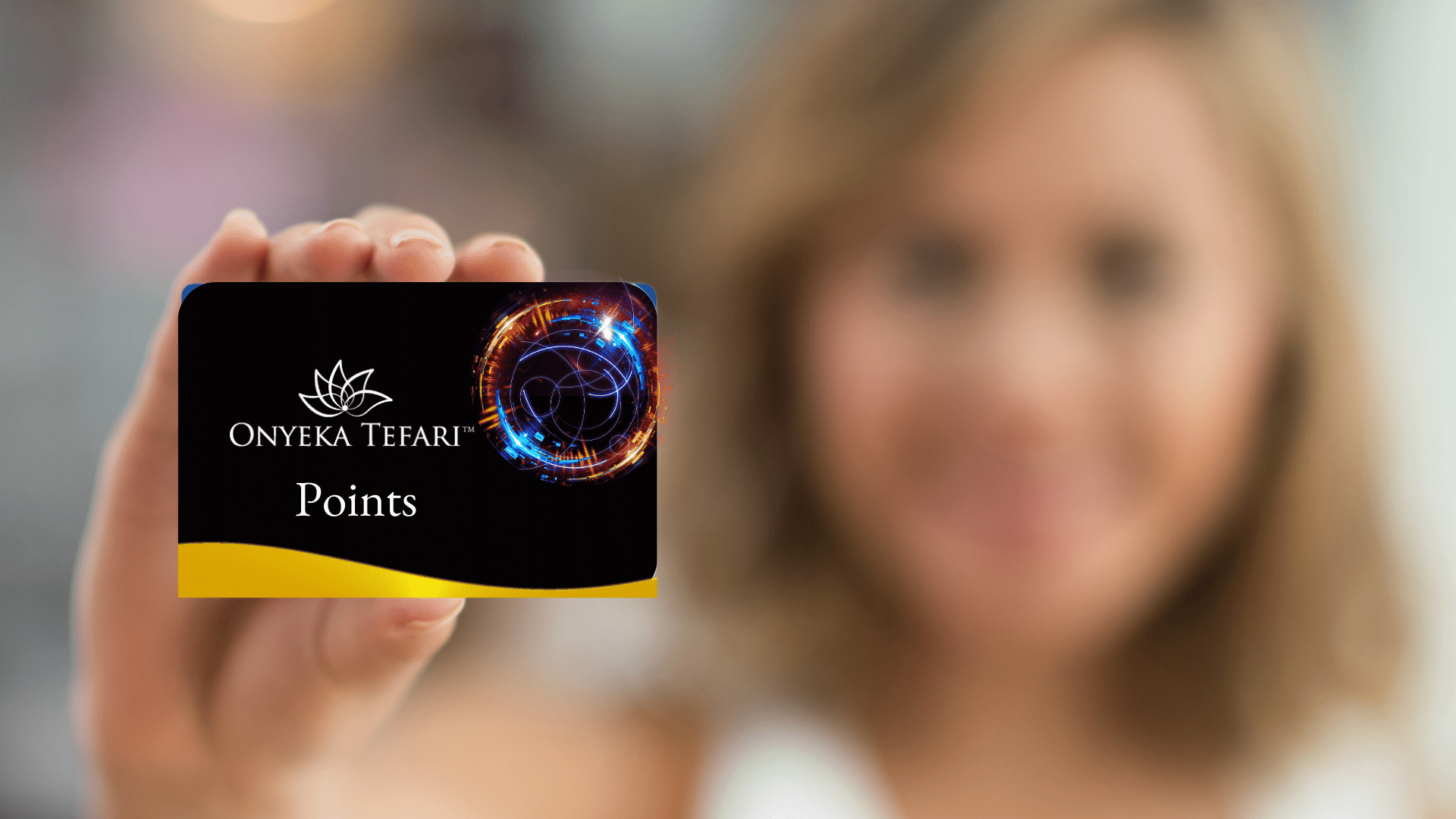 Let your self-care journey flourish and your loyalty bloom with Tefari Points. Earn, redeem, and indulge in the extraordinary rewards that await you at Onyeka Tefari Wellness and Spa.
At Onyeka Tefari Wellness and Spa, we believe that true well-being is about more than just relaxation—it's about rewarding and celebrating your commitment to self-care. That's why we are thrilled to introduce Tefari Points, our exclusive rewards system designed to enhance your experience and make every visit to our spa even more rewarding. In this blog post, we will delve into the exciting world of Tefari Points and how they can elevate your wellness journey to new heights.
What are Tefari Points?
Tefari Points are our way of showing gratitude for your loyalty and support. They are a digital currency that you can accumulate and redeem for a variety of exceptional benefits at Onyeka Tefari Wellness and Spa. Every time you indulge in our services or make a purchase, you earn Tefari Points, bringing you closer to exclusive rewards and unforgettable experiences.
How to Earn Tefari Points:
Earning Tefari Points is simple, and you don't need a membership to start accumulating them. All you have to do is create an account on our website, and during the month of July, we have an exciting promotion where we're giving away 500 Tefari Points to everyone who registers. It's our way of saying thank you for choosing Onyeka Tefari as your wellness destination.
But the benefits don't stop there. For every dollar spent on our services, you'll earn additional Tefari Points. Whether it's a soothing massage, or a rejuvenating facial, your loyalty will be rewarded with Tefari Points, bringing you one step closer to unlocking an array of exclusive rewards.
Unlocking Exclusive Benefits:
Once you've accumulated Tefari Points, you can begin to unlock a world of exclusive benefits. Here are just a few of the rewards waiting for you:
Free Treatments and Spa Packages: Exchange your Tefari Points for complimentary treatments and spa packages. Indulge in the ultimate pampering experience and let our skilled therapists and estheticians cater to your every need.
Discounts on Future Bookings: Enjoy discounted rates on your future bookings when you redeem your Tefari Points. Treat yourself to more frequent spa visits or try out new treatments without breaking the bank.
VIP Upgrades: Treat yourself to VIP treatment by redeeming your Tefari Points for exclusive upgrades. Enjoy enhanced amenities, personalized services, and additional luxuries that will make your visit to Onyeka Tefari Wellness and Spa even more extraordinary.
Retreats and Retreat Packages: Take your well-being journey to the next level with our rejuvenating retreats and retreat packages. Use your Tefari Points to enjoy immersive experiences that combine multiple treatments, workshops, and wellness activities, leaving you feeling completely refreshed and rejuvenated.
As Tefari Points enters its infancy stage, we are committed to continuous growth and improvement. We have exciting plans in the pipeline to enhance and expand the program, bringing you even more opportunities to earn rewards. In the near future, we envision rewarding Tefari Points for activities such as referring a guest to our spa, leaving reviews on popular platforms like Google, Yelp, and Facebook, and engaging in a host of other activities that showcase your support and enthusiasm. We are dedicated to making your loyalty truly meaningful and ensuring that your account with us is not just a source of relaxation but also a gateway to a world of incredible benefits. Stay tuned as we evolve and enhance the Tefari Points program to reward our valued account holders even more!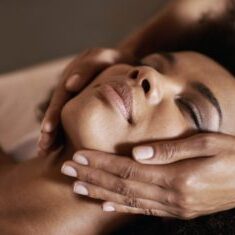 Swedish massage is what most people think of when someone mentions the word massage. In Sweden, this type of massage is called 'Classic Massage', which is an accurate name, given how well-known it is.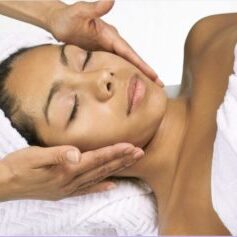 Manual Lymphatic Drainage
Manual Lymphatic Drainage massage is a form of soft-tissue mobilization dramatically enhances lymph formation and promotes drainage within the superficial and deep systems of the lymph vascular network.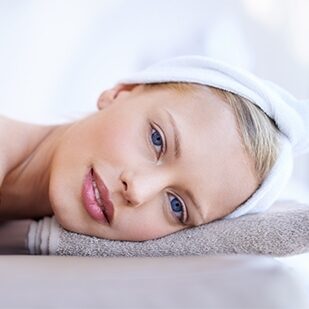 The Synergistic Massage Integrates both Eastern & Western healing methods to restore the harmonious flow of life within. It combines the nurturing Western oil massage with the therapeutic benefits of Asian bodywork methods.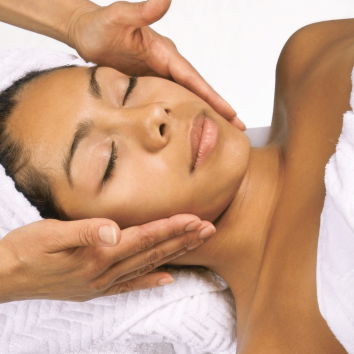 Skin Analysis & Consultation
The first step to determining what your skin care regimen should be is knowing the current state of your skin, and having a discussion about what you would like your skin to look like. At Onyeka Tefari, the Skin Analysis and Consultation as a service provides you with a deep cleanse, and a thorough analysis of your skin.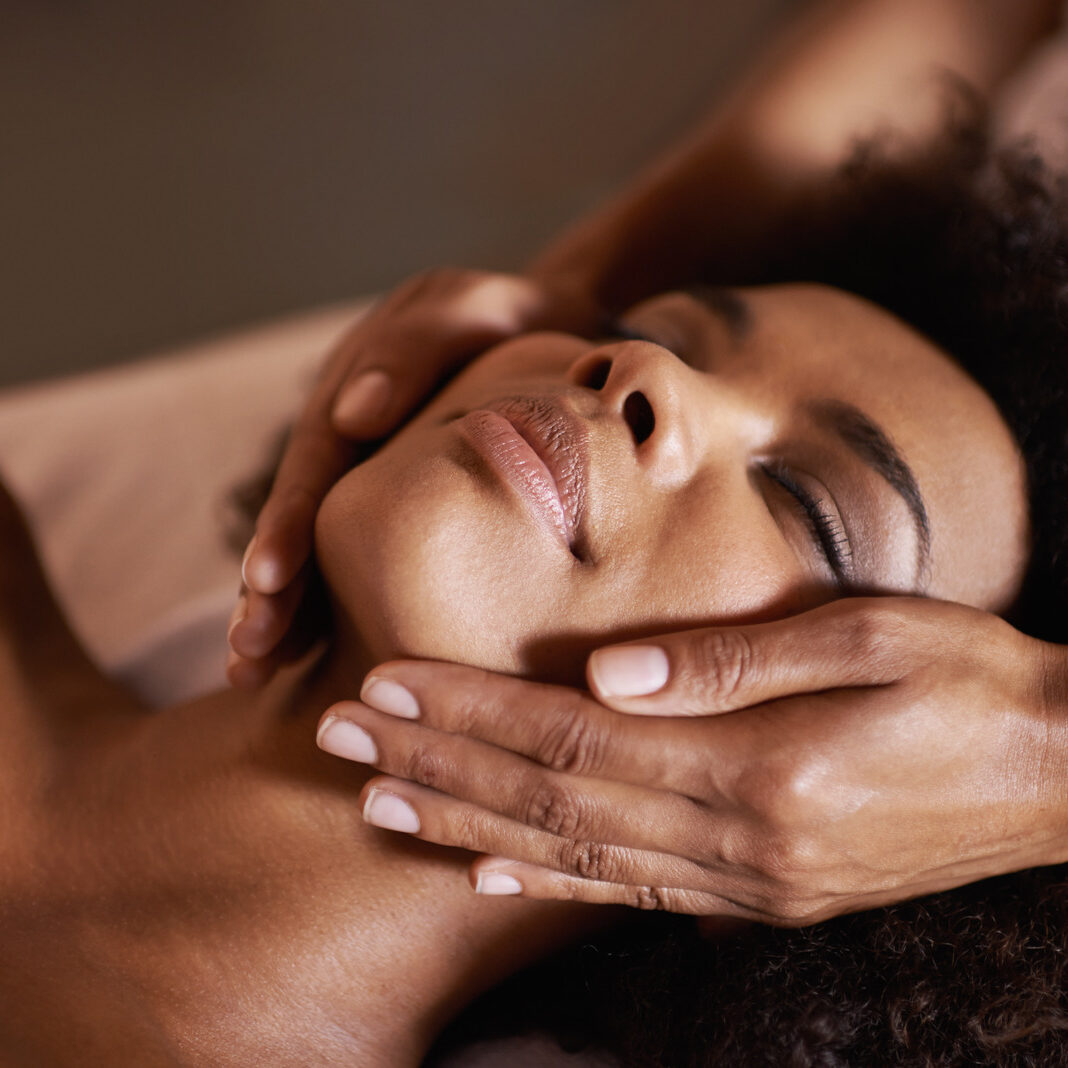 This treatment has been designed for skin can that has become dull, patchy or even flaky as a result of dehydration or in response to environmental conditions. A hydrating facial at Onyeka Tefari nourishes the skin, relieving tightness and the appearance of fine lines.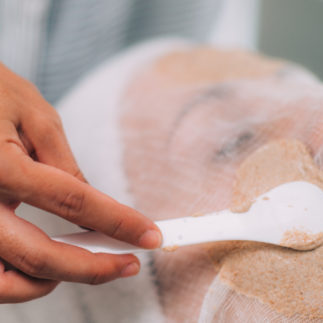 This is a deep cleansing and refining facial specifically designed for congested, oily, and problematic skin. Onyeka Tefari's clarifying facial is gentle yet deep cleaning that works to heal and restore skin due to breakouts or congestion.