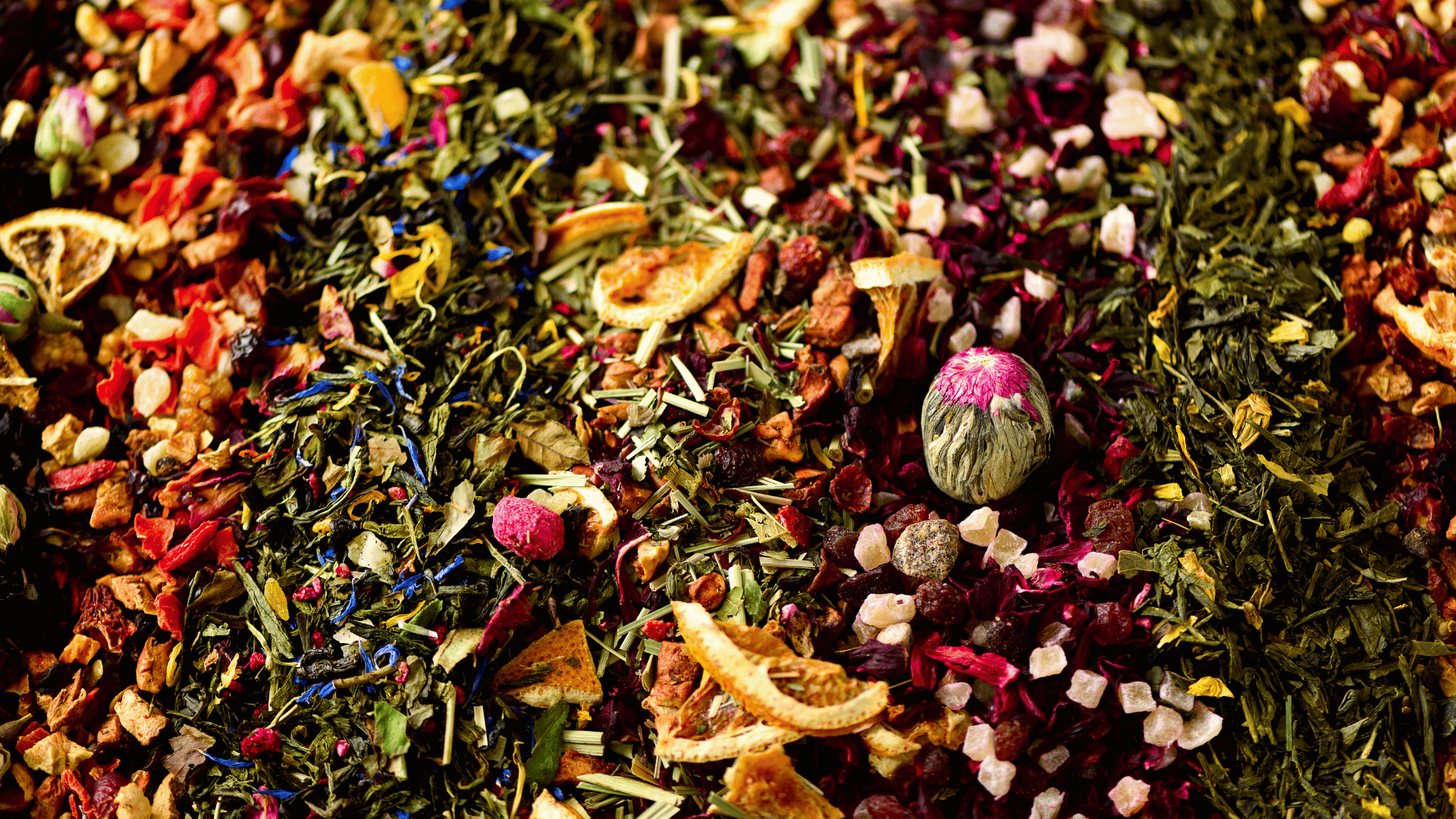 Empower yourself with the healing power of yoni steaming, a simple and effective tool for self-care and growth.
As women, we often prioritize taking care of others before ourselves, but in order to be the best version of ourselves and showing up fully for others, we must first prioritize our own self-care. One such traditional self-care practice that has been gaining popularity in recent years is yoni steaming.
What is Yoni Steam
Yoni steaming, also known as vaginal steaming or v-steaming, is a traditional holistic health practice that involves sitting or squatting over a pot of warm herb-infused steam to promote healing and wellness for the reproductive system and the entire body. The practice has roots in many cultures, including African, Caribbean, and Mayan, and has been used for centuries to support women's health and wellness.
Concept of Yoni Steaming
The concept of yoni steaming is simple: by exposing the pelvic area to warm, herb-infused steam, the heat and plant properties can help to improve circulation, support the release of toxins, and balance hormones. The warmth of the steam can also help to soothe cramps, relieve menstrual discomfort, and promote relaxation. Additionally, the herbs used in yoni steaming can provide a variety of health benefits, depending on the specific blend chosen. Some common herbs used include mugwort, basil, calendula, and rose.
How does one actually go about yoni steaming
So how does one actually go about yoni steaming? The process is simple and can be done in the comfort of your own home. You'll need a yoni steam bowl,  a towel, and a selection of the yoni steam herbal blend of your choice. Fill a pot with water and bring it to a boil, add the herbs to the yoni steam bowl, and pour the water over the herbs. Let them steep for a few minutes. Secure your yoni steam bowl and sit or squat over the steam, making sure to cover yourself and the bowl with a towel to trap the heat and steam. Our yoni steaming bowl, is specifically designed for this purpose and makes the process convenient and comfortable in your own home.
Yoni steaming is a gentle and non-invasive way to support your overall health and well-being. However, it's important to note that it is not a substitute for medical care and should not be used as a sole treatment for any specific health conditions. If you have any concerns or are experiencing any health issues, it's always best to consult with your healthcare provider.
That being said, here are some of the many potential benefits of yoni steaming:
Supports menstrual health: Yoni steaming can help to ease menstrual cramps and discomfort, regulate menstrual cycles, and reduce heavy bleeding.
Promotes hormonal balance: The warmth and herbs used in yoni steaming can help to balance hormones, which can lead to improved mood, energy levels, and overall well-being.
Supports reproductive health: Yoni steaming can help to clear toxins and improve circulation in the pelvic area, which can support overall reproductive health and reduce the risk of issues such as fibroids and endometriosis.
Promotes relaxation and stress relief: The warmth and comforting aroma of the steam can help to soothe and relax the mind and body, reducing stress and anxiety.
Supports postpartum healing: Yoni steaming can help to soothe and heal the pelvic area after childbirth, reducing pain and discomfort and promoting overall recovery.
While the benefits of yoni steaming are numerous, it's important to remember that it's not a one-size-fits-all solution and may not work for everyone. Every woman's body is unique and may respond differently to the practice. Some women may experience immediate benefits, while others may need to do yoni steaming regularly over time to see results. Additionally, it's important to use caution and consult with a healthcare provider before trying yoni steaming if you have any medical conditions, such as vaginal infections.
It's also important to note that not all herbs are safe for everyone. Some herbs, such as mugwort, may have potential side effects, such as inducing menstruation or causing allergic reactions, and should be used with caution. It's best to do your research and consult with a trusted herbalist or healthcare provider before using any new herbs in yoni steaming.
For those interested in incorporating yoni steaming into their self-care routine, scheduling a session at a trusted spa or wellness center can be a convenient and relaxing option. Onyeka Tefari Wellness and Spa, for example, offers yoni steaming as part of our services. Our experienced and knowledgeable staff will guide you through the process and ensure you receive the maximum benefits of yoni steaming in a safe and comfortable environment.
By scheduling a yoni steam session at Onyeka Tefari Wellness and Spa, you can ensure that you are receiving high-quality care and using safe and effective herbs. You can also take advantage of our other wellness services to enhance your overall self-care experience. Whether you're looking for a relaxing massage, a rejuvenating facial, or simply some time to unwind and recharge, Onyeka Tefari Wellness and Spa can provide the perfect environment for your self-care needs. So why not treat yourself to a yoni steam session at Onyeka Tefari Wellness and Spa today? Make the most of this opportunity to invest in your health and take control of your well-being.
In conclusion, yoni steaming is a gentle and holistic way to support your overall health and well-being. It's a powerful tool for self-care and a reminder to prioritize your own needs and take control of your health. Whether you're looking to ease menstrual discomfort, balance hormones, or simply take a moment for yourself, yoni steaming can be a valuable addition to your self-care routine. So why not give it a try and see the benefits for yourself?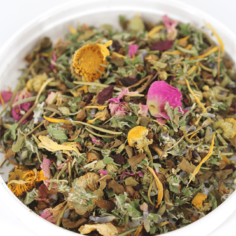 Onyeka Tefari's fertility yoni steam helps to promote the ideal environment for conception. Each herb was selected for their natural properties, and in combination helps to calm and prepare the reproductive organs. Before trying to conceive, it is recommended to take 3-6 months to work on a healthy period and cycle. This can help to reduce pregnancy complications, and failed pregnancies.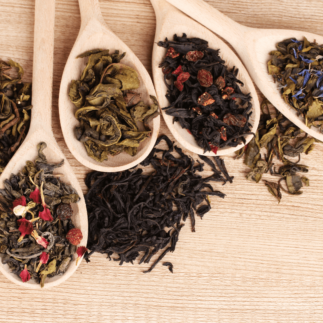 Menstrual Balance Yoni Steam
Onyeka Tefari's Menstrual balance yoni steam is designed to help bring your menstrual cycle into balance and on a more predictable cycle. A healthy period is generally 3-4 days of moderate bright red blood flow without clots. Doing vaginal steams once the week before your period and once the week after your period can assist in relieving menstrual pain and reducing brown blood, thereby balancing menstrual issues over time.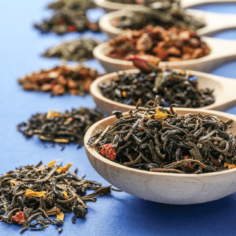 Onyeka Tefari's Miscarriage yoni steam is designed to help with the healing process after experiencing a miscarriage. The healing process after a miscarriage is a significant and emotionally charged journey. Our Miscarriage yoni steam is best prepared after your heavy bleeding has stopped and you are only spotting. You can also steam once your bleeding has completely stopped.