Onyeka Tefari provides a variety of massage services including Swedish Massage, Deep Tissue Msaage, Couple's Massage, Manual Lymphatic Drainage, Prenatal Massage, Cupping Massage, Synergistic Massage and CBD Massage. Each treatment is tailored to the clients' needs and preferences.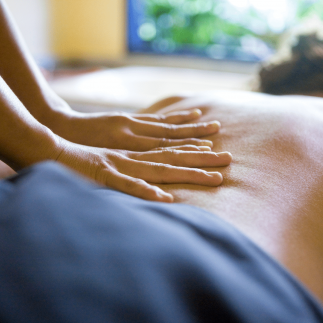 Onyeka's Signature Massage
Onyeka's signature massage is a unique technique developed by Onyeka Tefari herself, which combines Swedish massage with deep tissue and reflexology.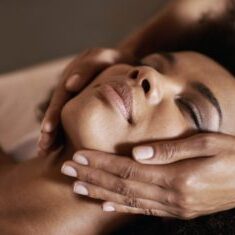 Swedish massage is what most people think of when someone mentions the word massage. In Sweden, this type of massage is called 'Classic Massage', which is an accurate name, given how well-known it is.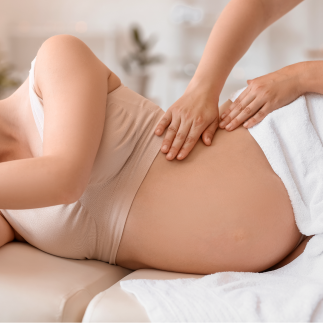 Prenatal massage is a healthy way to reduce stress and promote overall wellness. Massage relieves many of the normal discomforts experienced during pregnancy, such as backaches, stiff neck, leg cramps, headaches and edema (or swelling).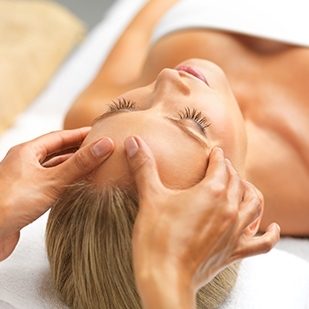 Cupping Massage is a powerful form of bodywork that combines acupressure, massage, and cupping. Using cups to help—rather than hinder—the flow of energy, this treatment loosens tight muscles and allows for deeper muscle manipulation.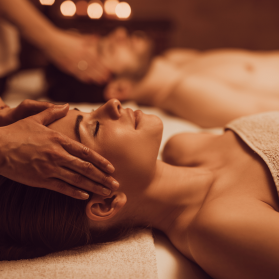 Our couples massage is customized to each individual guest's needs, ensuring a personalized and unique experience for every couple.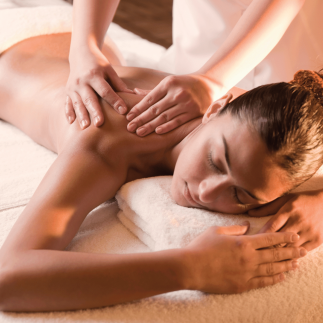 Elevated (Herbal) Massage
Elevated (Herbal) Massage is the gold standard of deep relaxation, deep muscle and fascia release, injury treatment, pain relief, skin hydration, and more. By combining nature's remedy with skilled massage techniques, Elevated (Herbal) Massage is a holistic way to heal and treat your body and mind.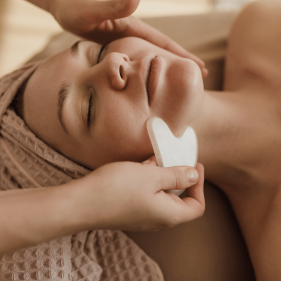 Facial gua sha massage treatment is a relaxing and rejuvenating experience that can help improve the appearance and health of your skin. Gua sha is an ancient Chinese healing technique that involves using a smooth, flat tool to gently massage the skin in long, smooth strokes.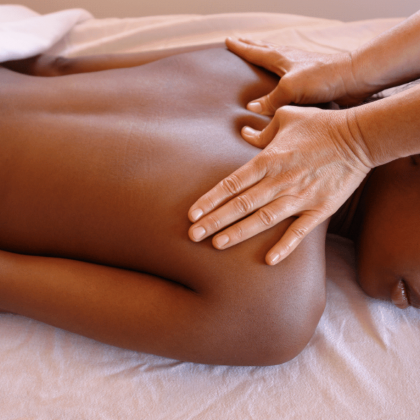 A deep tissue massage is a type of massage that focuses on the deeper layers of muscle and connective tissue in the body. It is typically used to treat chronic muscle tension or injuries, such as sports injuries or muscle strain.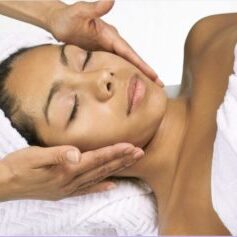 Manual Lymphatic Drainage
Manual Lymphatic Drainage massage is a form of soft-tissue mobilization dramatically enhances lymph formation and promotes drainage within the superficial and deep systems of the lymph vascular network.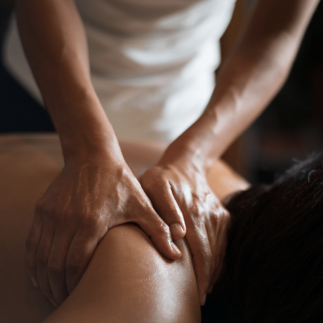 Experience a perfect balance of high-tension/high-stress massage and foot pampering. Enjoy a unique foot scrub blend followed by a relaxing reflexology-inspired foot massage.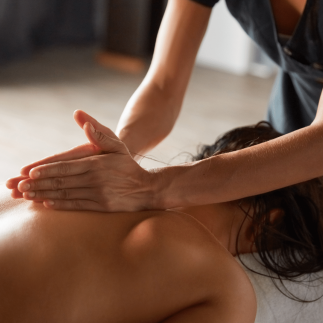 The Synergistic Massage Integrates both Eastern & Western healing methods to restore the harmonious flow of life with in. It combines the nurturing Western oil massage with the therapeutic benefits of Asian bodywork methods.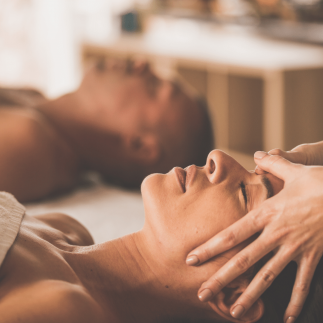 Our couples facial and massage service is the perfect way to indulge in a luxurious and intimate spa experience with your partner. This service combines a customized facial and a relaxing massage, ensuring both you and your partner are pampered and rejuvenated.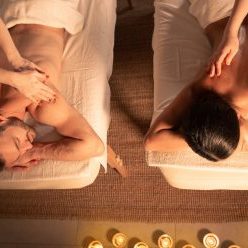 Our Mommy & Me massage service is designed to offer a relaxing and rejuvenating experience for both you and your loved one. Whether it's a bonding experience with your mom, sister, or  a friend.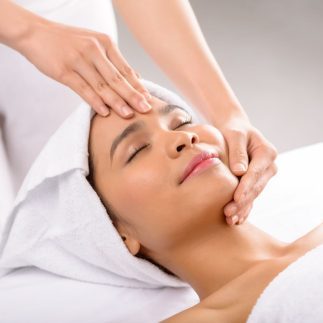 Embark on a journey of healing and tranquility with our specialized Oncology Massage, a form of soft-tissue mobilization designed to bring comfort and support to those navigating the challenges of cancer treatment.
Treat your senses with our tempting and energizing spa therapies products.