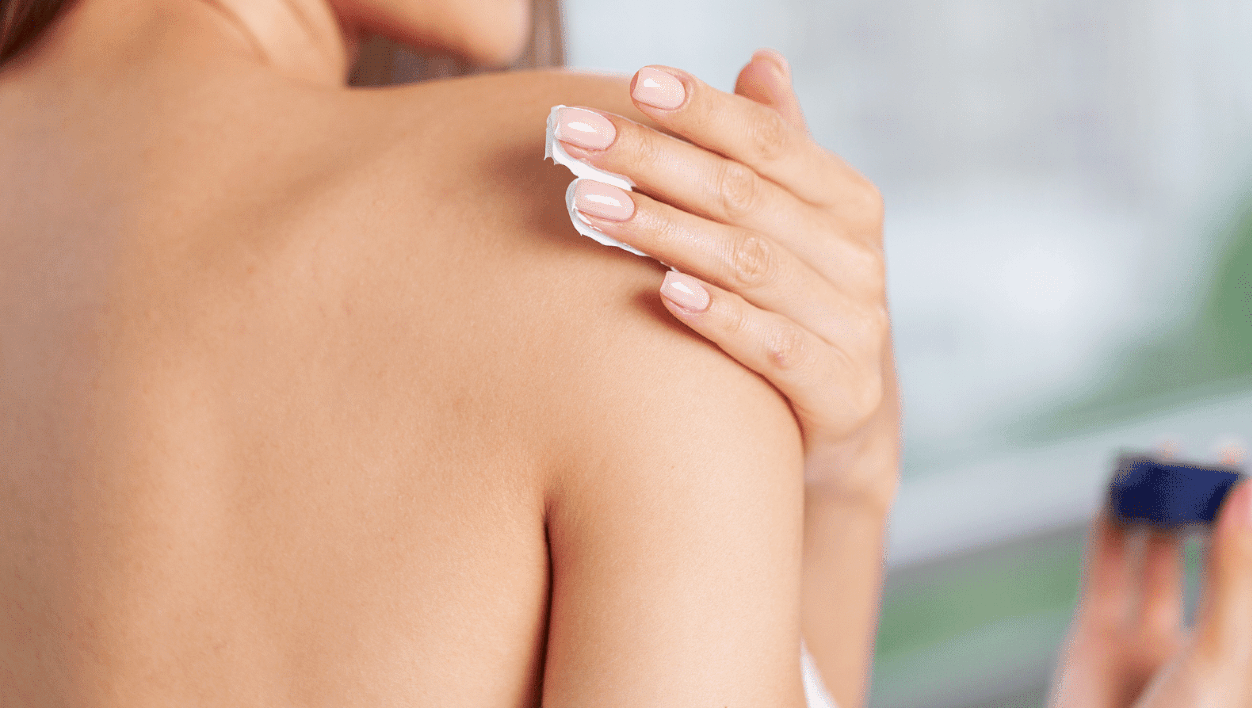 Seasonal changes can be a nightmare for your skin. Many of us reach for an extra layer to wear to keep warm and crank up the thermostat. But do you also think about how those temperatures affect your skin?
How Skin Changes with Weather
We all notice the changes in weather. Each season has its own temperature and humidity range, and these fluctuations affect your skin. At the time of the writing of this article, we are fully into fall. The weather is cooling down, and we are layering up, turning up the thermostat, and even making some changes in our skin care by applying thicker creams. With all of that, have we really considered the changes that happen in our skin as the weather changes?
Our skin ultimately tries to stay hydrated. In some seasons, this can be more easily achieved in some seasons over others. When staying hydrated becomes more and more of a problem, our skin becomes more flaky, and more prone to  inflammation. The weather, combined with the methods we use to combat the cold, both cause dryness and irritation in our skin.
Seasonal Changes
Areas that are frequently exposed, like your hands and lips, may get sore and begin to crack. Especially with all the additional hand washing that comes with living through a pandemic. During the summer time, we are usually more exposed to the sun, and instead may experience dehydration from within (from a lack of proper hydration). This dehydration presents itself on our skin in the form of acne and inflammation.
The chances are, by the time your skin has adjusted to the changes in temperature and humidity, the seasons are shifting again. We move into spring, and it gets a little warmer and more moderate. The wind is less harsh, and some humidity returns to the air.
Taking on The Seasons like a champion
Everyone's skin is different, as such, everyone's response to the seasonal weather will differ. Having facials on a regular schedule will do wonders for helping you to adjust to the changes in the weather and your skin. At Onyeka Tefari, we perform a thorough analysis and consultation with each facial appoinment. We recommend the products that should work best with your skin and your goals for your skin. At your follow up appointments we review the changes you have seen or are experiencing with your skin, and make the necessary adjustments to your treatment. We also offer suggestions for what can be done at-home as part of your skin care regimen.
Some of our suggestions for taking on the cooler weather that is ahead for us may include shifting to a gentler facial cleanser during the winter to avoid harsher chemicals that might further dry out your skin. A milky lotion can help to improve your skin's lipids and works best when you use toner less often.
Exfoliate if you feel the need to, but do so gently, to remove dead skin cells. We might suggest you trying a heavier moisturiser to retain your skin's moisture. In our online shop are a number of serums that gives your skin the hydration it needs to avoid dry patches. These all will be discussed at our appointment.
If you have oily skin, stick to a light moisturiser – but don't skip it entirely. You're likely to overproduce sebum (oil) at these times, and oiliness will only worsen if you don't correct the lipid abnormalities in your skin. Oily skin has its own challenges, and the complications that come from it are numerous. We absolutely encourage you to ensure that you are moisturizing throught these cooler months as well as staying hydrated.
If you have been considering a facial peel, now is the time to get started. Might we suggest our Mandelic Peel layered with a Pumpkin peel to get you started? This is a gentle peel that does not have any down time. It will help to restore and repair your skin from the battle fought during the summer months. Vitamin C is an excellent addition to your routine all year round, but can be even more important in the summer. Regular application can prevent hyperpigmentation and improve the appearance of fine lines and wrinkles by aiding with collagen production. Choose to layer a Vitamin C serum on your face after cleansing and before you moisturise.
If you need help establishing a skin care regimen for yourself, schedule an appointment with us!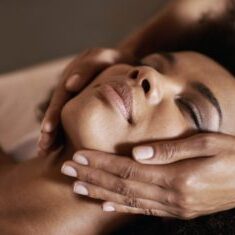 Skin Analysis & Consultation
The first step to determining what your skin care regimen should be is knowing the current state of your skin, and having a discussion about what you would like your skin to look like. At Onyeka Tefari, the Skin Analysis and Consultation as a service provides you with a deep cleanse, and a thorough analysis of your skin.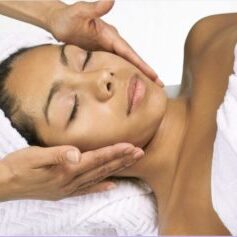 This treatment has been designed for skin can that has become dull, patchy or even flaky as a result of dehydration or in response to environmental conditions. A hydrating facial at Onyeka Tefari nourishes the skin, relieving tightness and the appearance of fine lines.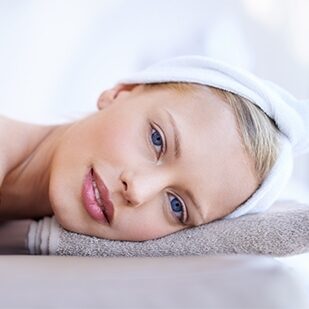 Onyeka Tefari's Ageless Facial renews and revitalizes your skin with potent anti-aging peptides, powerful antioxidants, and botanicals. We infuse the skin with intelligent ingredients that will stimulate new cell growth, repair, and rejuvenate all skin types leaving a firm luminous glow.