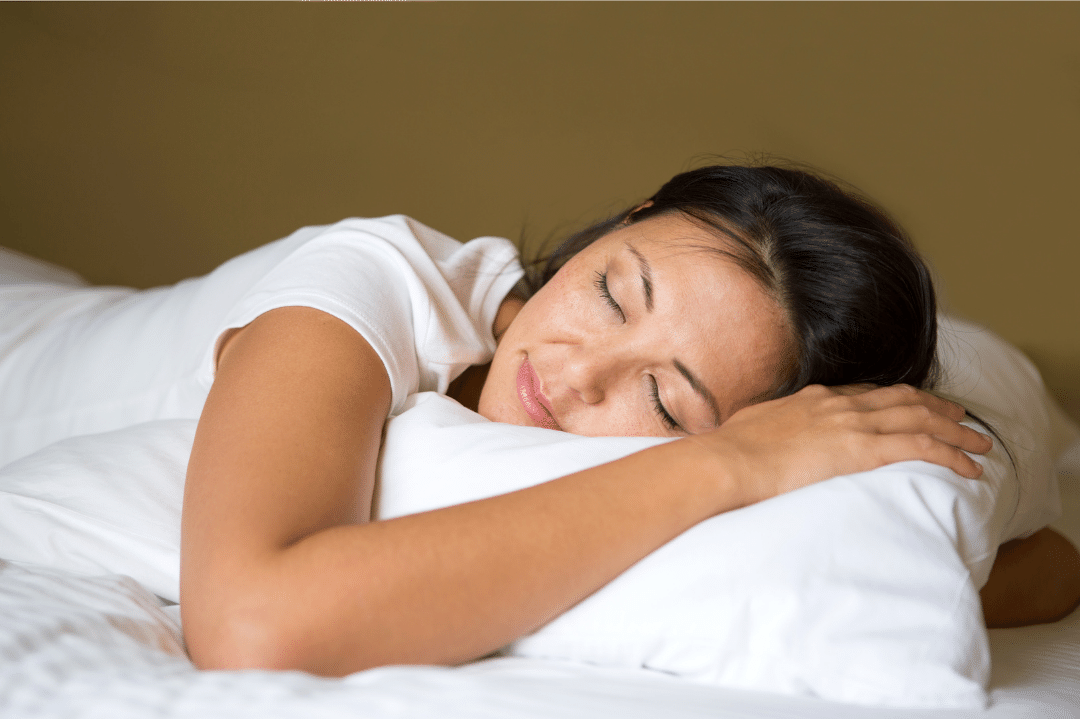 Almost everything will work again if you unplug it for a few minutes... including you.
Think back to your last massage or skin care appointment. Focus in on that feeling you had when your therapist said "we're done now, take your time getting up. I'll meet you out front when you are ready." How about that time when you were in your treatment, but you woke yourself up because you realized you had drifted off. Perhaps you opted for an aromatherapy experience, and the dimmed light, the relaxing aromas, and the comfortable pillows, blankets, and bolsters of the treatment table made you not want to get up.  Do you remember thinking to yourself, "if only I could have a few more minutes."? One thing we at Onyeka Tefari have heard a lot from our guests as we completed their session is that it would be amazing to have a little more time just to get a quick power nap in.
Benefits of a Power Nap
Here are some of the benefits that can be gained from taking a power nap, such as improved alertness and cognitive function, increased productivity, reduced stress and improved physical health:
Improved alertness and cognitive function: A power nap can help improve your alertness and cognitive function, as it allows your brain to rest and recharge. This can be particularly beneficial if you are feeling drowsy or have trouble focusing.
Increased productivity: Taking a power nap can help you feel more alert and focused, which can increase your productivity. This is especially helpful if you have a lot of work to do or need to be at your best for a specific task.
Reduced stress: Power napping can help reduce stress and improve your mood. It allows you to take a break from your busy day and relax, which can help you feel more refreshed and energized.
Improved physical health: Power napping can also have physical health benefits. It can help lower blood pressure and reduce the risk of heart disease.
In addition to these benefits, power napping can also help improve memory, reduce fatigue, and boost creativity. To get the most out of your power nap, it's important to find a comfortable and quiet place to rest and set an alarm to wake up after 20-30 minutes. This will help ensure that you don't oversleep and feel groggy after your nap.
Power napping is a simple and effective way to improve your alertness, productivity, and overall well-being. It's an easy and quick way to recharge your batteries and get back to your day feeling refreshed and energized.
Introducing the Power Nap
At some point in time, we have all had to take a breather, a little nap to reset ourselves before we take on the rest of our day. In short most of us have taken a power nap or three before. So why mention Introducing? Well... we are introducing the power nap to our services! For a select set of appointment types, you now have the option to select "Power Nap" in the add-ons list.
When you select the "Power Nap" add-on, we will reserve additional time at the end of your appointment where you can take a quick 20-minute refresher! We won't wake you if you have already drifted off, and we will place a weighted blanket over you (if you've requested that option as part of your power nap). We will then quietly leave lights turned down, and exit the treatment room. Once your power nap time has ended, a chime from a timer will gently alert you that it is time to awaken. Your therapist will also knock on the door a few moments after.
Your feedback is appreciated
This idea of a power nap after a treatment is new to us at Onyeka Tefari, and so while we are in the initial phases, your feedback is greatly appreciated! Let us know how we can make your power nap more effective for you. Feel free to contact us with any suggestions on improving this service for you.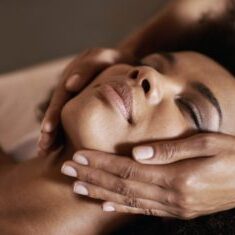 Swedish massage is what most people think of when someone mentions the word massage. In Sweden, this type of massage is called 'Classic Massage', which is an accurate name, given how well-known it is.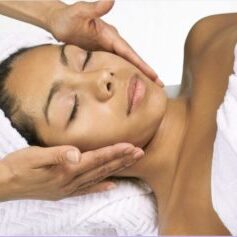 Manual Lymphatic Drainage
Manual Lymphatic Drainage massage is a form of soft-tissue mobilization dramatically enhances lymph formation and promotes drainage within the superficial and deep systems of the lymph vascular network.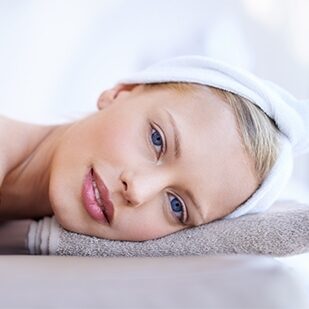 The Synergistic Massage Integrates both Eastern & Western healing methods to restore the harmonious flow of life within. It combines the nurturing Western oil massage with the therapeutic benefits of Asian bodywork methods.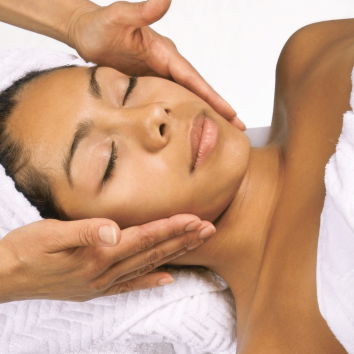 Skin Analysis & Consultation
The first step to determining what your skin care regimen should be is knowing the current state of your skin, and having a discussion about what you would like your skin to look like. At Onyeka Tefari, the Skin Analysis and Consultation as a service provides you with a deep cleanse, and a thorough analysis of your skin.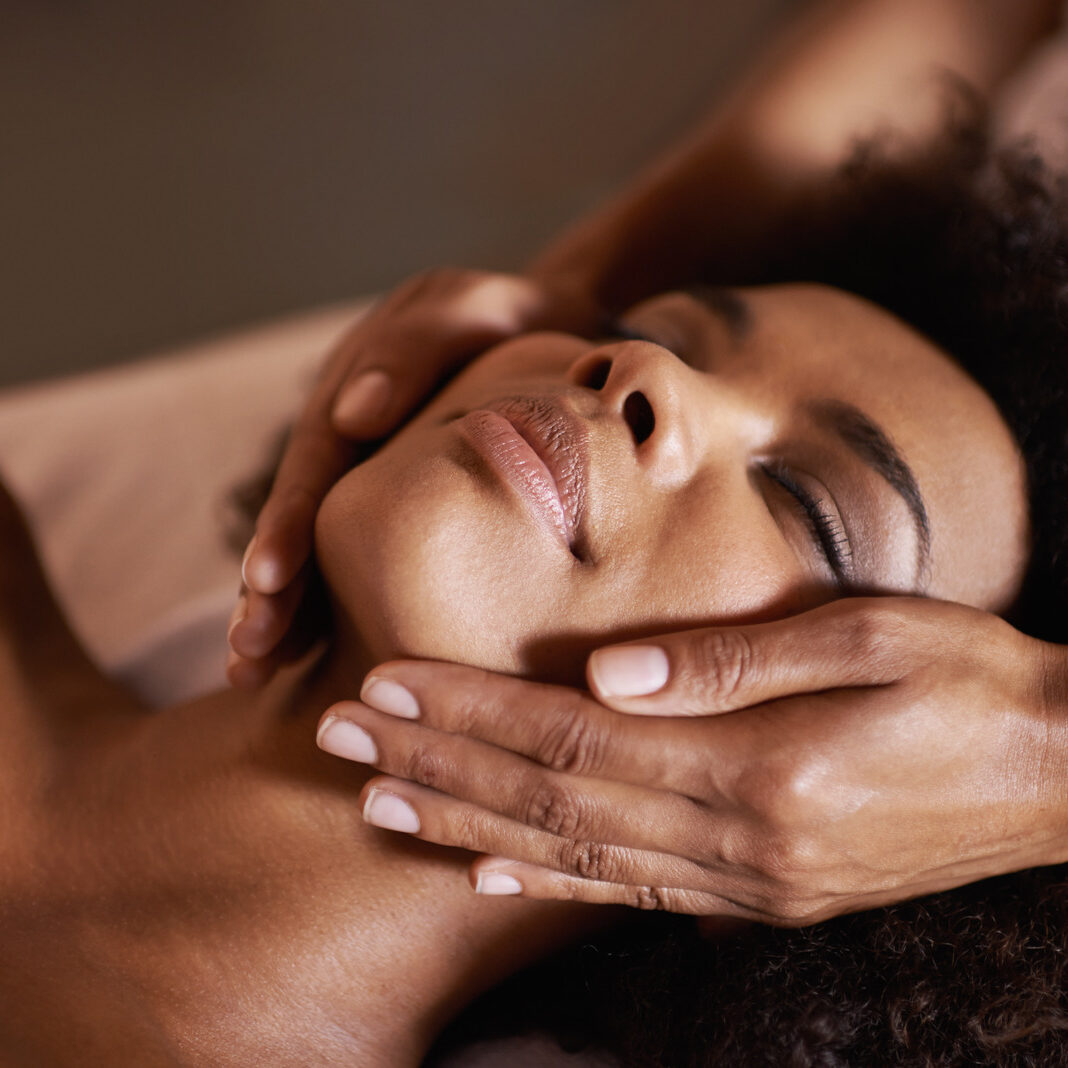 This treatment has been designed for skin can that has become dull, patchy or even flaky as a result of dehydration or in response to environmental conditions. A hydrating facial at Onyeka Tefari nourishes the skin, relieving tightness and the appearance of fine lines.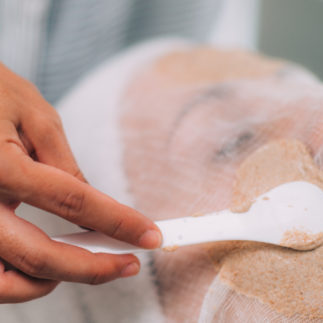 This is a deep cleansing and refining facial specifically designed for congested, oily, and problematic skin. Onyeka Tefari's clarifying facial is gentle yet deep cleaning that works to heal and restore skin due to breakouts or congestion.