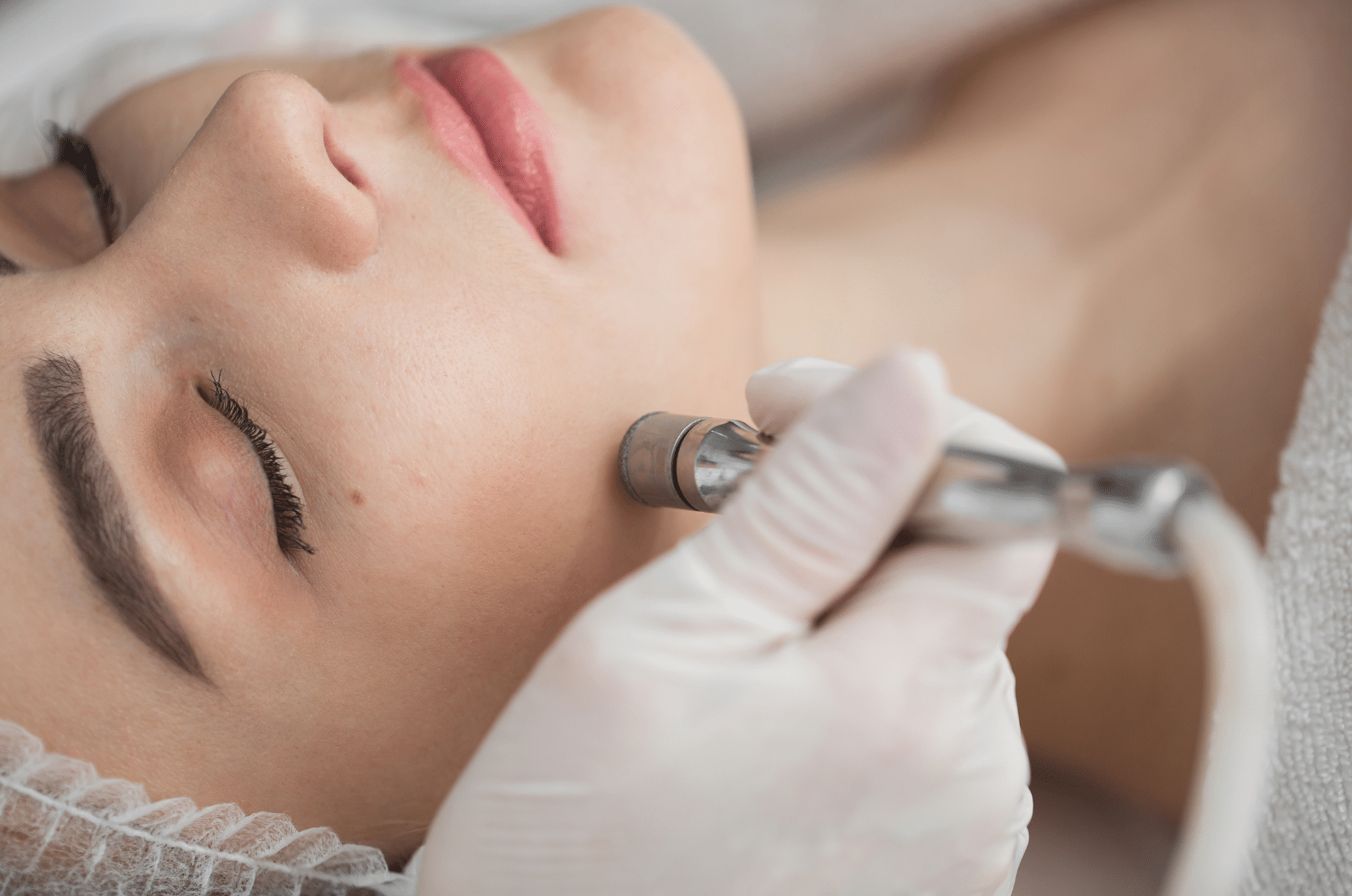 Microdermabrasion is safe and effective for all skin types.
What is Microdermabrasion
Microdermabrasion is a minimally invasive procedure used to renew overall skin tone and texture. It can improve the appearance of sun damage, wrinkles, fine lines, age spots, acne scarring, melasma, and other skin-related concerns and conditions. Microdermabrasion is an exfoliation process that gently removes the outer layer of your skin, where the dull, dead skin cells lie. Since microdermabrasion requires no incisions or anesthesia, there's no risk for scarring or infection. Treatment is painless and can take an hour or less. You may consider microdermabrasion treatments to:
Reduce wrinkles
Decrease pore size
Eliminate brown spots
Minimize acne scars
Treat areas of hyperpigmentation
Microdermabrasion is an exfoliation treatment that involves a small, rotating tool with an abrasive surface that moves over the face and removes the damaged top layers of skin. Microdermabrasion removes excess dirt and oil and unclogs pores, revealing fresh, new, youthful looking skin.
This exfoliation treatment removes the rough, damaged outer layer of the facial skin. The process reveals a clean and glowing new layer that doesn't show the severity of your previous fine lines and wrinkles. Although the complete elimination of wrinkles isn't realistic especially as we get older, microdermabrasion is a great treatment to soften the appearance of these lines. Microdermabrasion can also reduce the appearance of blemishes, age spots, and uneven facial tones.
Who is Microdermabrasion for?
Microdermabrasion is considered a safe procedure for most skin types and colors. People might choose to get the procedure if they have the following skin concerns:
fine lines and wrinkles
hyperpigmentation, age spots and brown spots
enlarged pores and blackheads
acne and acne scars
stretch marks
dull-looking skin complexion
uneven skin tone and texture
melasma
sun damage
How to prepare for your Microdermabrasion session
As previously mentioned, Microdermabrasion is a minimally invasive procedure. It is for this reason that minimal preparation is required ahead of your appointment. We will discuss your goals for the treatment, and determine if you are an ideal candidate for this treatment.
We do ask for you to avoid sun exposure, tanning creams, and waxing for about a week before treatment. You are also be advised to stop using exfoliating creams and masks approximately 3 days prior to treatment. It is important that you share with your esthetician
What to expect after your Microdermabrasion session
There's no recovery time after a microdermabrasion appointment. You can get back to your usual routine following your treatment without any limitations.
You may have some redness after your treatment, which resolves on its own without further treatment. Your skin continues to heal in the days after your exfoliation and your results will continue to improve.
As dead skin cells continue to fall away, you may also have dry, flaking skin that you can treat with a good daily moisturizer. Protective sunscreen is also recommended, as microdermabrasion can make you more sensitive to the sun in the days after treatment.
If you're interested in the benefits of microdermabrasion, schedule a skin analysis & consultation, or include it as an add-on to your next Facial appointment.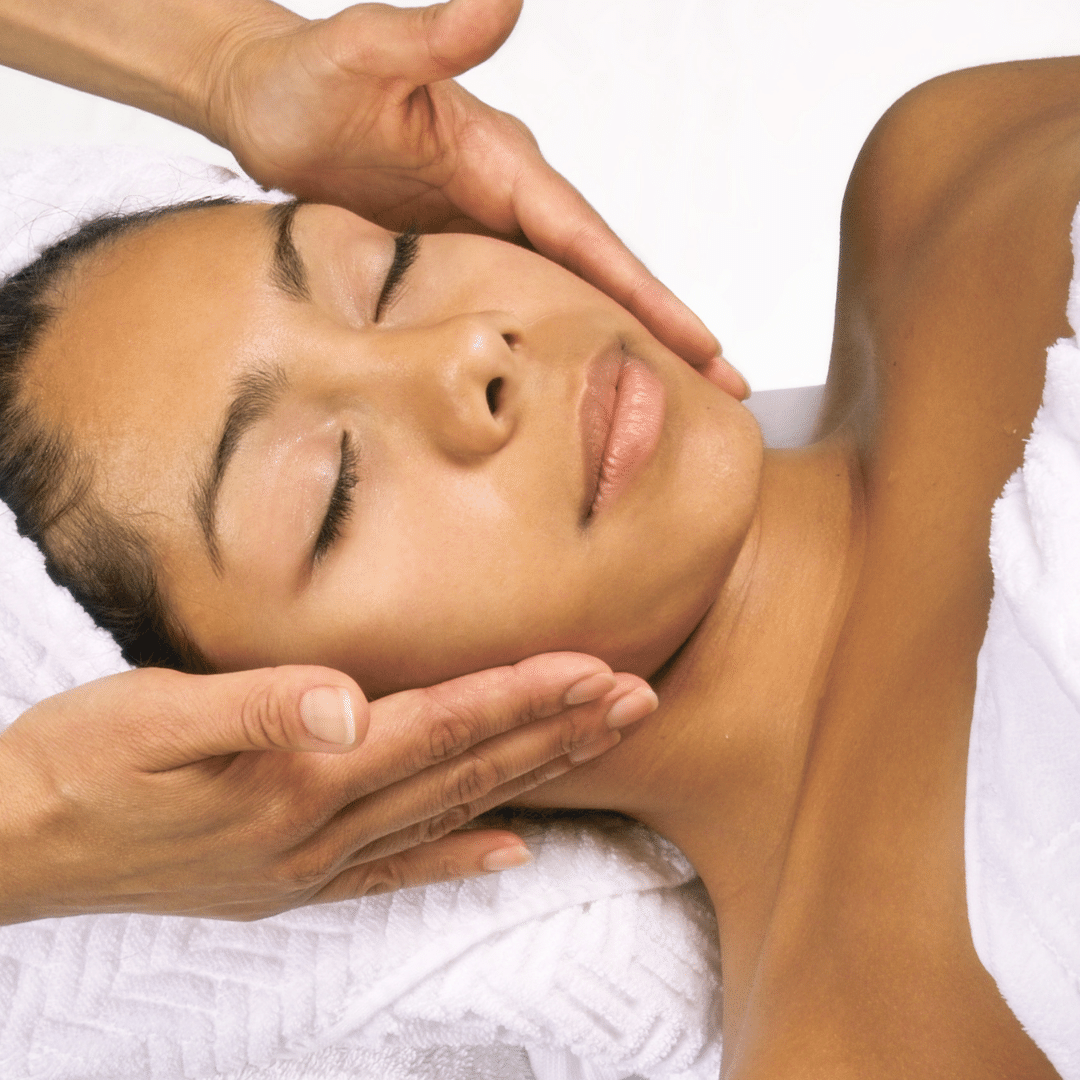 Skin Analysis & Consultation
The first step to determining what your skin care regimen should be is knowing the current state of your skin, and having a discussion about what you would like your skin to look like. At Onyeka Tefari, the Skin Analysis and Consultation as a service provides you with a deep cleanse, and a thorough analysis of your skin.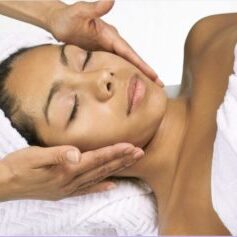 This brightening facial utilizes antioxidants, vitamins, minerals, and botanical extracts to combat premature aging, disrupt hyper pigmentation, and provides skin with a healthy glow. Skin is noticeably smoother and younger looking with a luminous complexion.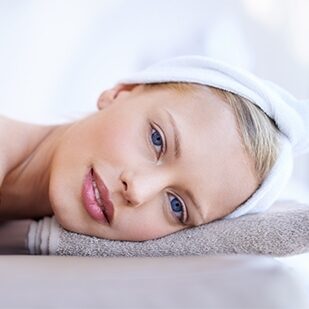 Onyeka Tefari's Ageless Facial renews and revitalizes your skin with potent anti-aging peptides, powerful antioxidants, and botanicals. We infuse the skin with intelligent ingredients that will stimulate new cell growth, repair, and rejuvenate all skin types leaving a firm luminous glow.