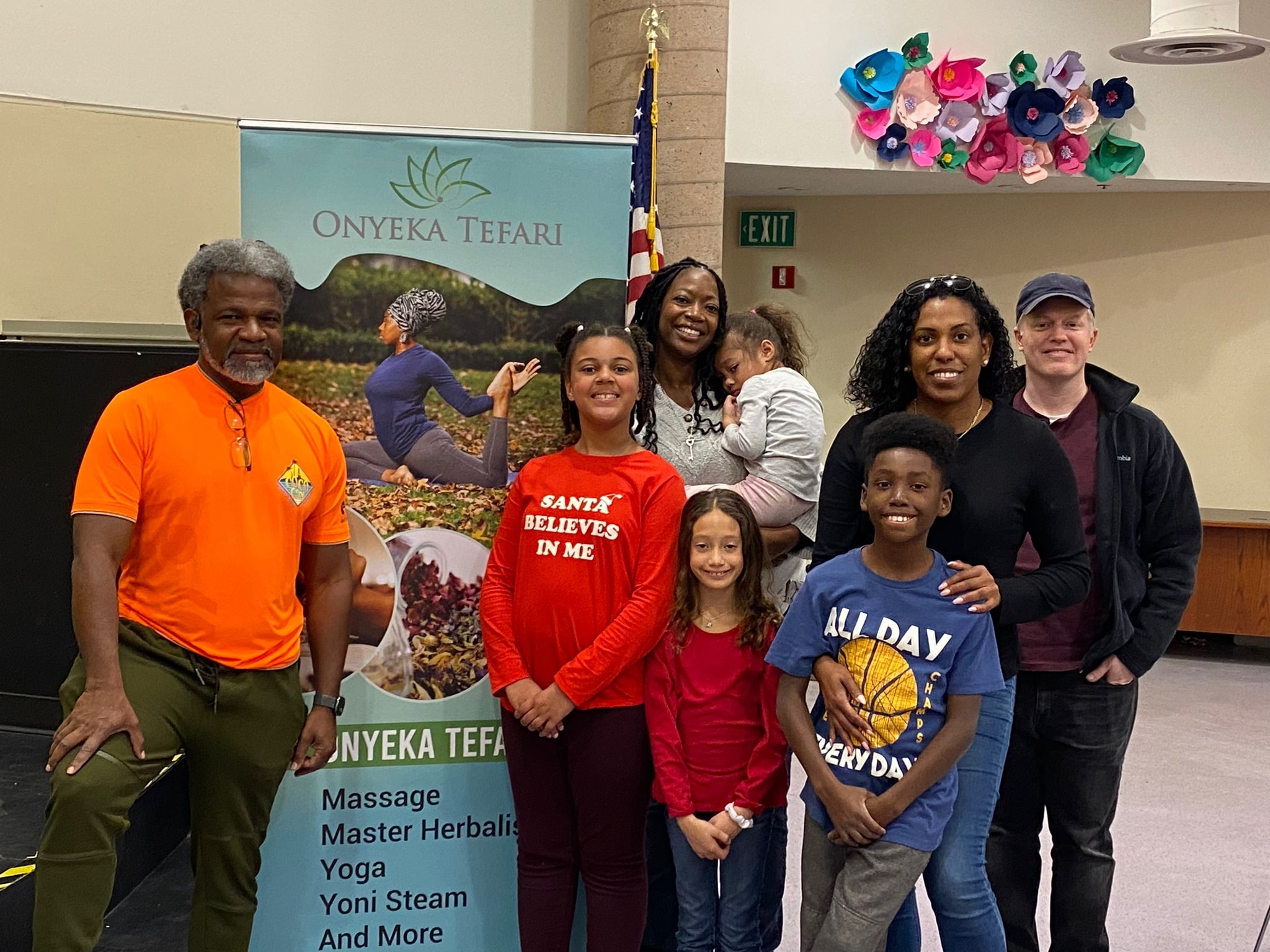 Too often we underestimate the power of a touch, a smile, a kind word, a listening ear, an honest compliment, or the smallest act of caring, all of which have the potential to turn a life around.
We at Onyeka Tefari want to thank each of you who have donated items, donated your time, helped to spread the word about the event, and shared encouraging words to us in support of our December Charity Event. The event exceeded our goal, and that would not have been possible without your contribution.
We were able to give out over 250 winter packages that consisted of gloves, hats, socks, water, and snacks. One group of our volunteers showed up on Friday night to get all of the care packages packed, and loaded into our van. Another set of volunteers showed up Saturday Morning outside of the Neil Good Day Center to distribute the packages. They also took to walking to the surrounding area to ensure we reached a larger group of people to help.
Warm Heads Warm Hearts
The honor of being able to hold space for those who want to give back to the community felt amazing. The eagerness, care, enthusiasm, and overall graciousness of all of our donors and volunteers was truly encouraging. Having previously worked with individuals facing homelessness, this event reminded us to always operate with compassion and care.
While distributing the care packages, we had a chance to have conversations with some of the recipients, and it truly warmed the hearts of everyone involved. We were told that the gloves especially were really needed out there, and they were very thankful for others thinking of them during this time.
In previous years, one of the messages that stood out from the recipients was that prior to the day that volunteers would come out, they often times didn't have actual conversations with others who weren't facing homelessness. To them, many avoided looking directly at them, and rarely ever spoke if even just to say good day. This sentiment was echoed at this event when we engaged with them, and showed genuine interest. While our smiles, our kind words, and listening ears may seem to not be much, for those who were working with, it meant a lot. It is our hope at Onyeka Tefari to host other events throughout the year to help raise awareness, and to continue to give back to the communities we operate in.
Our First Charity Event
This event was Onyeka Tefari's first charity event as a company. While Onyeka has led many charity efforts in previous years, this was the first one done as a company. Our goal was to provide 200 winter care packages (gloves, socks, and hats) to people facing homelessness here in San Diego. We plan on hosting more charity events throughout the community, so we do hope that you will sign up for our newsletter to keep up to date with what's going on at Onyeka Tefari.
We are able to be a brand that cares because we come from a community that cares. Your support of our business allows us to support the communities within which we operate. It is truly an honor to serve each of you, and the greater San Diego community.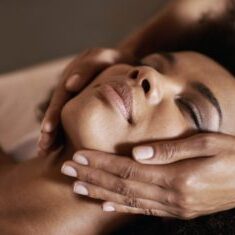 Swedish massage is what most people think of when someone mentions the word massage. In Sweden, this type of massage is called 'Classic Massage', which is an accurate name, given how well-known it is.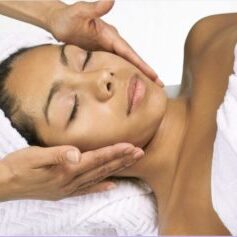 Manual Lymphatic Drainage
Manual Lymphatic Drainage massage is a form of soft-tissue mobilization dramatically enhances lymph formation and promotes drainage within the superficial and deep systems of the lymph vascular network.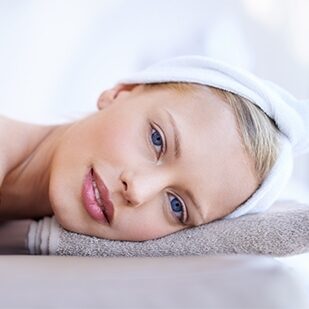 The Synergistic Massage Integrates both Eastern & Western healing methods to restore the harmonious flow of life within. It combines the nurturing Western oil massage with the therapeutic benefits of Asian bodywork methods.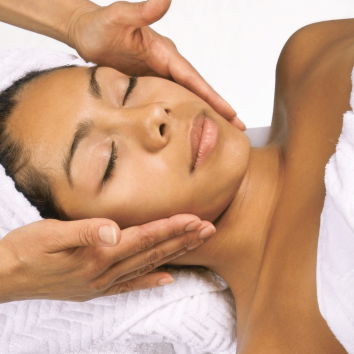 Skin Analysis & Consultation
The first step to determining what your skin care regimen should be is knowing the current state of your skin, and having a discussion about what you would like your skin to look like. At Onyeka Tefari, the Skin Analysis and Consultation as a service provides you with a deep cleanse, and a thorough analysis of your skin.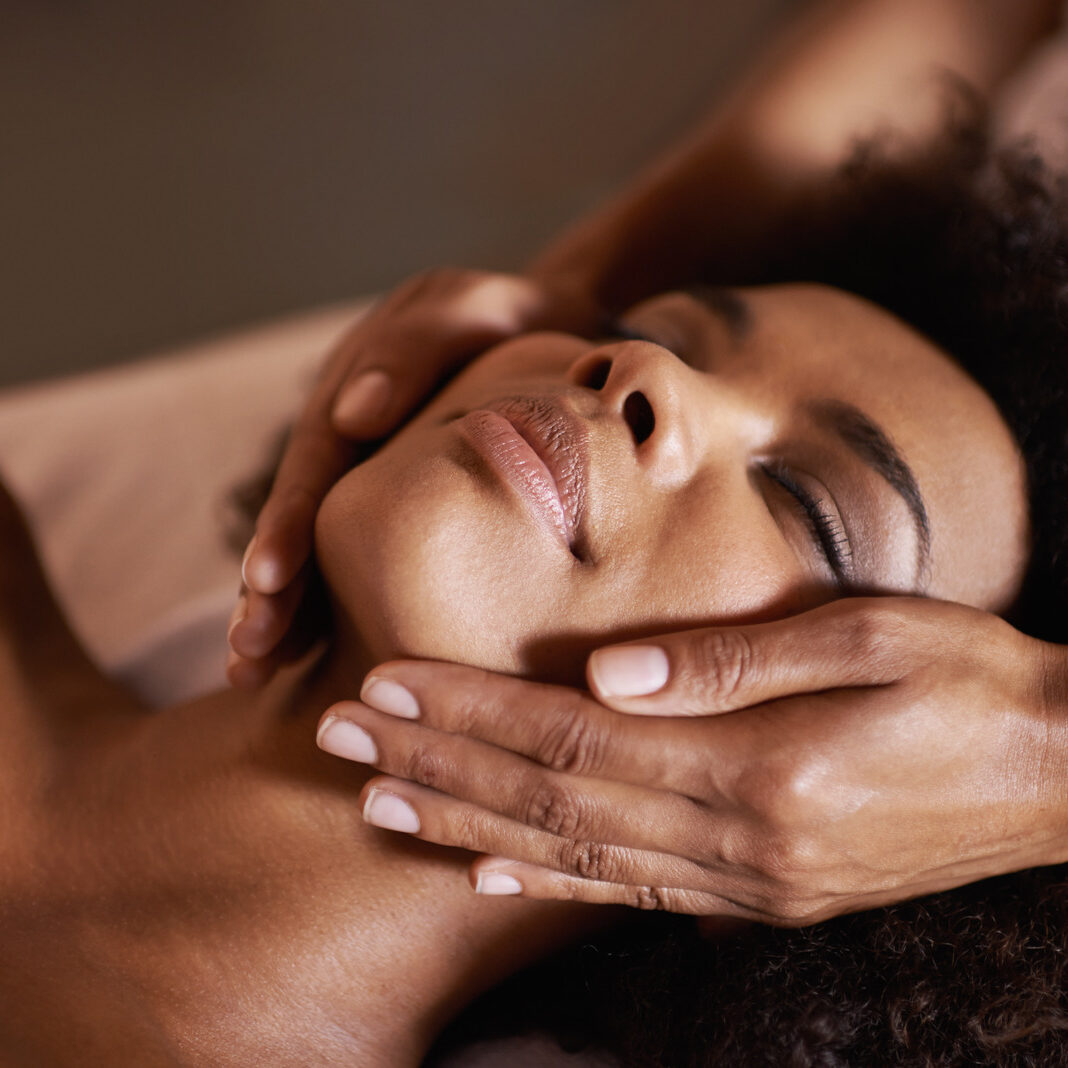 This treatment has been designed for skin can that has become dull, patchy or even flaky as a result of dehydration or in response to environmental conditions. A hydrating facial at Onyeka Tefari nourishes the skin, relieving tightness and the appearance of fine lines.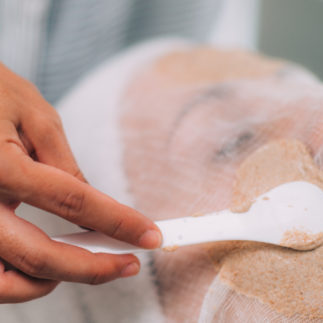 This is a deep cleansing and refining facial specifically designed for congested, oily, and problematic skin. Onyeka Tefari's clarifying facial is gentle yet deep cleaning that works to heal and restore skin due to breakouts or congestion.