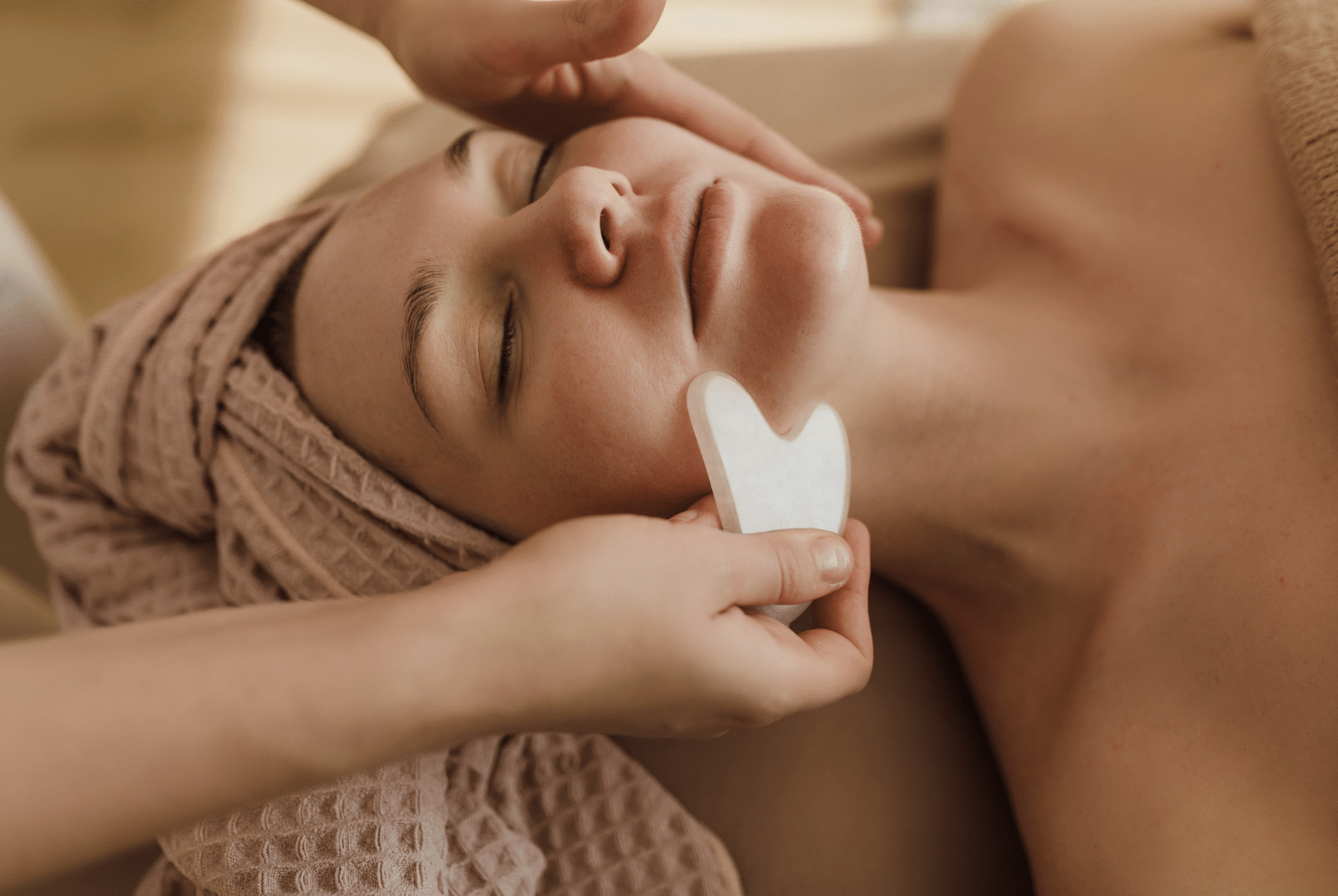 Gua sha has been proven to help relieve tension in the face, reduce puffiness and inflammation, and it can even help reduce sinus pressure.
What is Gua Sha
Gua Sha is a treatment that stems from Traditional Chinese Medicine (TCM). Gua Sha translates to scraping sha. Sha refers to areas of stagnation of blood, fluid, and/or toxins. Gua Sha works by engaging tissue to eliminate fluid build-up in the lymph nodes. Gua Sha imparts a truly holistic effect on the body. This manual movement stimulates our lymphatic system, helping our organs function optimally by breaking up stagnation, flowing debris and toxins within the body for easier expulsion.
Benefits of Gua Sha
Some of the amazing benefits of facial Gua Sha include:
Promote blood circulation
Improves fine lines and wrinkles
Promotes lymphatic drainage
Relieves tension in muscles
Helps relieve symptoms of seasonal allergies
Gives a natural face lift
Leaves skin glowing
Reduces puffiness
 What does this all mean for my skin?
Gua sha stimulates circulation to the area that the treatment is being performed on. Where there is blood flow in the body, there is healing. Facial Gua Sha is performed at a significantly gentler pressure than is generally used for Gua Sha performed in other areas of the body. In addition to improving circulation, the lightness of the procedure also stimulates the lymphatic sytem. This activation will encourage the body to eliminate excessive fluid built up around the face, thus reducing puffiness. As a result of improved lymph drainage and circulation means less waste products hanging around under the surface, gua sha could also translate into a clearer, brighter complexion.
Facial Gua Sha is also deeply relaxing. Gua Sha helps to break up the adhesions between the connective tissue of the muscle and skin, and help relieve muscle tension. If you have a tendency to hold tension in your brow or jaw when you're stressed, the relaxing nature of gua sha may help prevent future wrinkles (along with headaches and jaw pain) from setting up shop in these areas.
At Onyeka Tefari, we provide Gua Sha treatment as a add-on to our massages and facial services.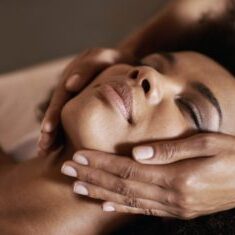 Swedish massage is what most people think of when someone mentions the word massage. In Sweden, this type of massage is called 'Classic Massage', which is an accurate name, given how well-known it is.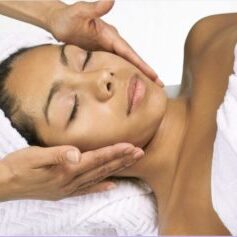 Manual Lymphatic Drainage
Manual Lymphatic Drainage massage is a form of soft-tissue mobilization dramatically enhances lymph formation and promotes drainage within the superficial and deep systems of the lymph vascular network.

The Synergistic Massage Integrates both Eastern & Western healing methods to restore the harmonious flow of life with in. It combines the nurturing Western oil massage with the therapeutic benefits of Asian bodywork methods.