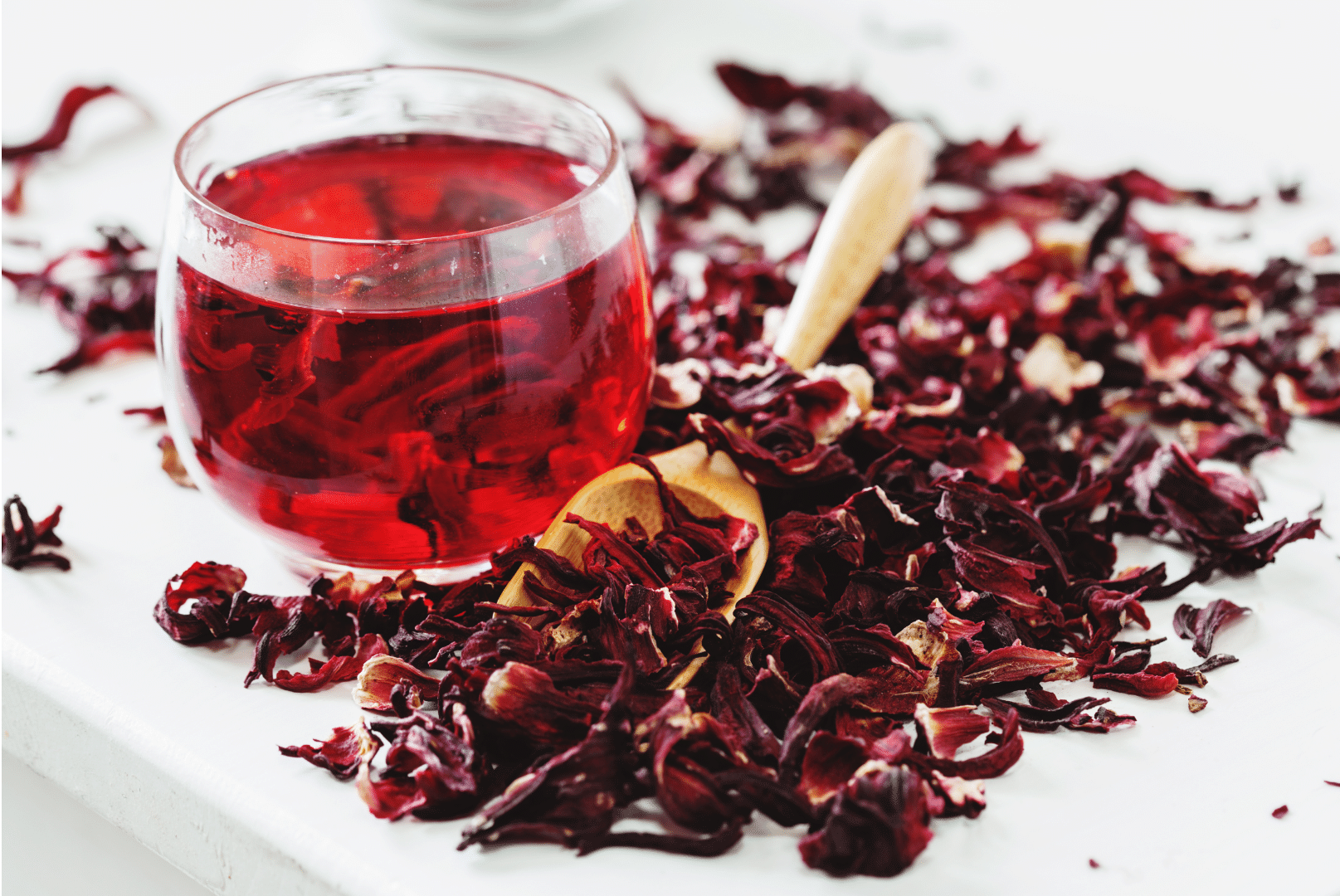 Every sip of wonjo is like a taste of home and heritage. This refreshing drink not only delights your taste buds, but also offers a natural and invigorating boost to your body and mind. It's a true taste of West African culture and a reminder of the beauty of simple pleasures.
Have you ever tried the refreshing taste of Wonjo/Bissap? If not, you're in for a treat! This traditional West African drink is made from hibiscus flowers and has a tangy, slightly sweet taste that's perfect for a hot day. But what if you could add some extra flavor to it? Today, I want to share with you my personal recipe for Wonjo/Bissap with a twist of strawberry and mint!
Firstly, let's talk about the benefits of drinking Wonjo/Bissap. Not only is it delicious, but it's also packed with antioxidants that can help reduce inflammation and lower blood pressure. It's also a natural diuretic, which can help flush out toxins from your body, trust me you will be flushing. Plus, it's caffeine-free, making it a great alternative to coffee or tea if you're looking for something to help you relax.
How to make Wonjo/Bissap
To make this refreshing drink, you'll need the following ingredients:
1 cup of dried hibiscus flowers
 Strawberry and pineapple juice
1/4 cup fresh nana mint leaves (Spearmint)
6 cups of water
Sweetener or honey to taste
Instructions:
Rinse the dried hibiscus flowers in a colander to remove any dirt or debris.
In a large pot, bring the water to a boil. Once boiling, add the hibiscus flowers and the nana mint (Spearmint) and reduce the heat to medium-low. Let the flowers steep for about 15-20 minutes or until the water turns a deep red color.
Remove the pot from the heat and strain the liquid through a fine mesh strainer or cheesecloth. Discard the flowers.
Add Sweetener or honey, strawberry, and pineapple juice to the pitcher and stir until everything is mixed.
Chill the Wonjo/Bissap in the refrigerator for at least 2 hours, or until cold.
Serve the Wonjo/Bissap over ice.
Voila! Your Wonjo/Bissap with a twist of strawberry and mint is ready to be enjoyed. Sip on this delicious drink and feel refreshed, all while reaping its health benefits.
Making Wonjo/Bissap is simple, easy, and provides numerous health benefits. By adding fresh strawberries and mint to the mix, you can elevate the drink's taste and add more flavor. It's a perfect drink for a hot summer day or for any time you're in the mood for something refreshing. Give this recipe a try and let me know what you think!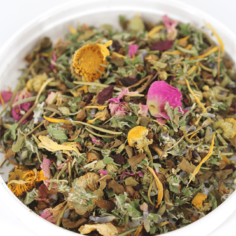 Onyeka Tefari's fertility yoni steam helps to promote the ideal environment for conception. Each herb was selected for their natural properties, and in combination helps to calm and prepare the reproductive organs. Before trying to conceive, it is recommended to take 3-6 months to work on a healthy period and cycle. This can help to reduce pregnancy complications, and failed pregnancies.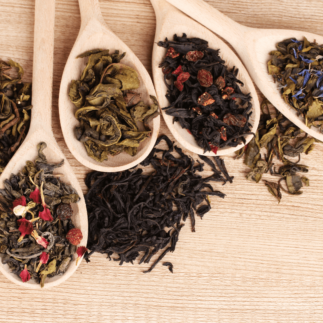 Menstrual Balance Yoni Steam
Onyeka Tefari's Menstrual balance yoni steam is designed to help bring your menstrual cycle into balance and on a more predictable cycle. A healthy period is generally 3-4 days of moderate bright red blood flow without clots. Doing vaginal steams once the week before your period and once the week after your period can assist in relieving menstrual pain and reducing brown blood, thereby balancing menstrual issues over time.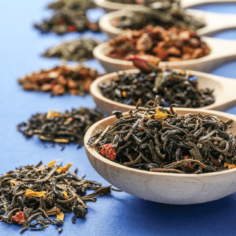 Onyeka Tefari's Miscarriage yoni steam is designed to help with the healing process after experiencing a miscarriage. The healing process after a miscarriage is a significant and emotionally charged journey. Our Miscarriage yoni steam is best prepared after your heavy bleeding has stopped and you are only spotting. You can also steam once your bleeding has completely stopped.