Sunrise Hike: Cowles Mountain via Service Road
August 4 @ 5:00 am

-

6:30 am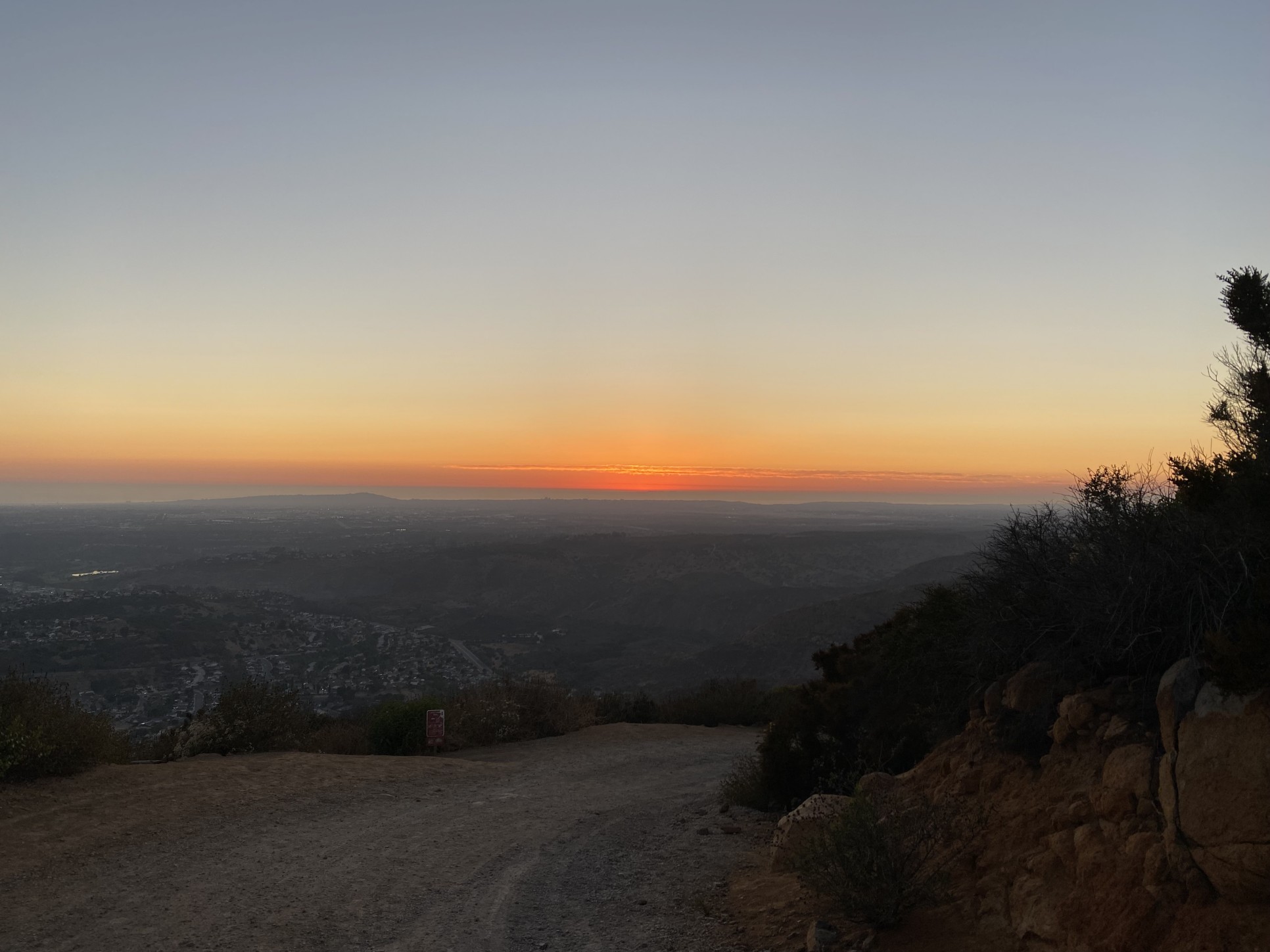 Embrace the Full Moon Magic! Join Our Enchanting Hike Under the Celestial Glow!
Date: [08/04/2023]
⏰ Time: [5:00 AM]
Location: [6940 Barker Way San Diego CA 92119]
Join us for an unforgettable sunrise hike at Cowles Mountain, taking the well-trodden route via the service road. Whether you're an avid hiker or new to the trails, this accessible path guarantees a smooth and direct ascent to the summit without the challenge of climbing over boulders. As the sun casts its first rays over the landscape, we'll witness a breathtaking spectacle together, surrounded by a community of nature enthusiasts. Embrace the tranquility of the early morning and immerse yourself in the stunning vistas that unfold as we reach the pinnacle. The journey promises not only a rewarding sunrise experience but also a chance to forge lasting connections with fellow hikers. Don't miss this opportunity to be a part of the awe-inspiring beauty that awaits us at the top of Cowles Mountain.
Reserve your place now and secure your spot in this moonlit escapade! Don't miss out on this rare opportunity to connect with nature and witness the full moon's splendor. Be sure to RSVP so that we know you plan on joining us. By doing so, we are able to send out updates or new information, and keep you up to date on any changes regarding this event!