Black Women Holistic Wellness and Healing Workshop
August 6 @ 10:00 am

-

1:00 pm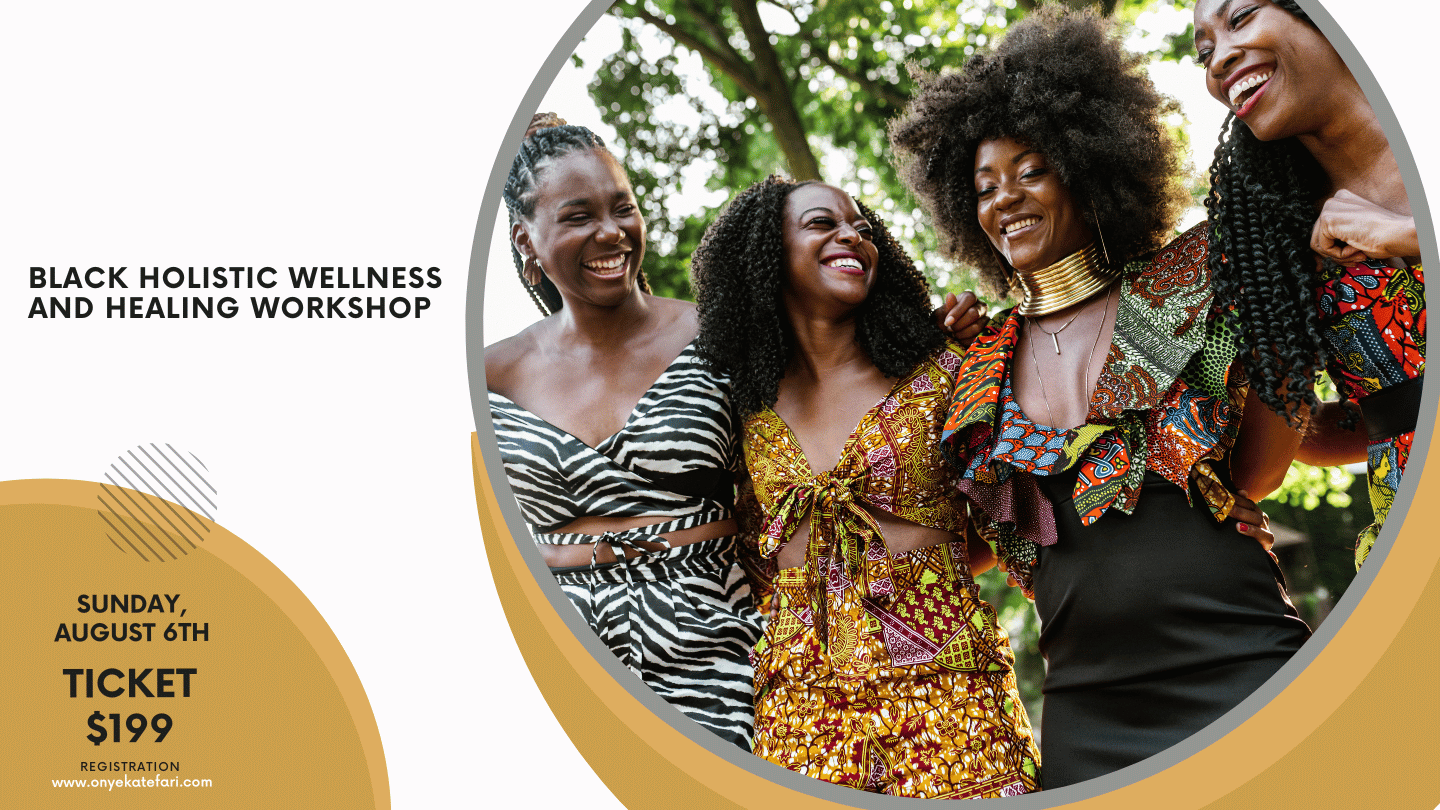 The Black Women Holistic Wellness and Healing Workshop is a transformative experience designed specifically for Black women, offering a sacred space for healing, self-discovery, and empowerment. Through a variety of enriching activities, the workshop focuses on emotion identification, sound bath therapy, and yoga, creating a holistic approach to well-being.
In this workshop, participants will have the opportunity to explore and identify their emotions in a supportive and nurturing environment. By understanding and acknowledging their emotions, Black women can develop a deeper sense of self-awareness and cultivate emotional resilience. Additionally, the workshop includes immersive sound bath therapy sessions, where soothing sounds and vibrations are used to promote relaxation, reduce stress, and restore balance to the mind, body, and spirit.
Alongside emotion identification and sound bath therapy, the workshop incorporates the practice of yoga, which offers numerous benefits for physical and mental well-being. Through gentle movements, breathwork, and meditation, participants can strengthen their bodies, calm their minds, and enhance their overall sense of peace and serenity.
By attending the Black Holistic Wellness and Healing Workshop, Black women can embark on a transformative journey of self-exploration, healing, and empowerment. It is a unique opportunity to honor their mental, emotional, and spiritual health while connecting with a supportive community of like-minded individuals.

Reserve Your Spot!
The selected time is no longer available