Sound Bath and Journaling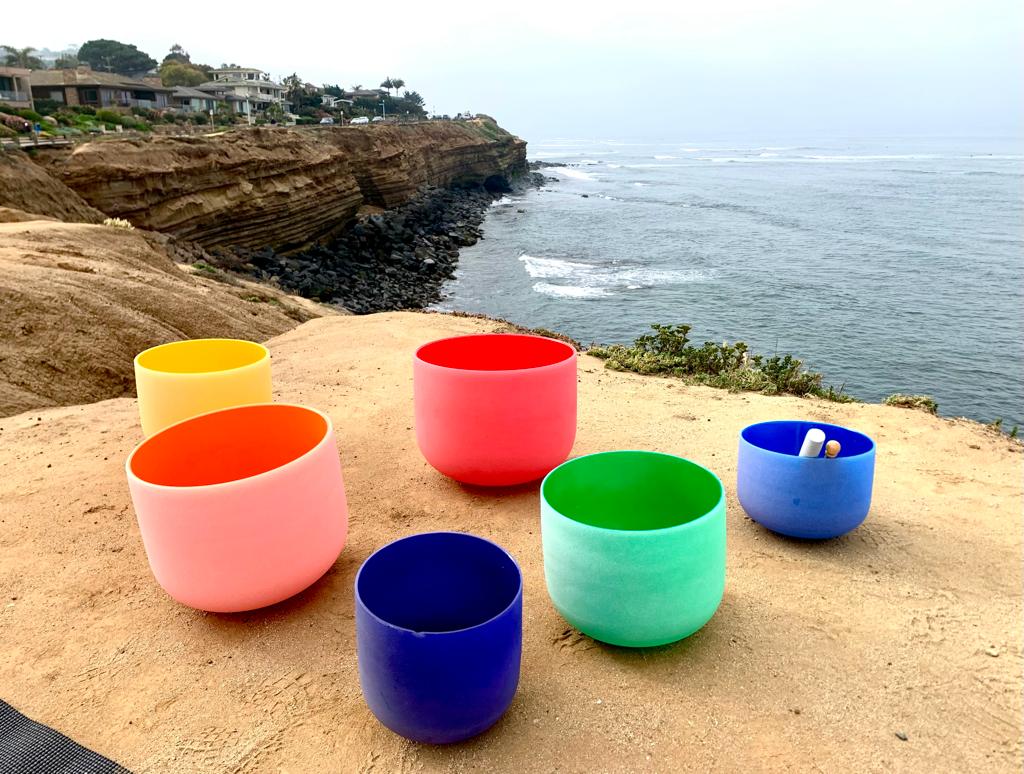 Join us for a transformative experience of relaxation and self-care at Onyeka Tefari Wellness & Spa's Crystal Sound Bath and Journal Class. This unique class combines the healing power of crystal sound bowls with the reflective practice of journaling, to promote deep relaxation and inner harmony.
As you lay comfortably on a soft mat, our experienced sound therapists will guide you through a journey of soothing vibrations produced by crystal sound bowls, promoting physical and emotional healing. The gentle hum of the bowls will help to quiet your mind, ease tension in your body, and stimulate your natural healing processes.
After your sound bath, you'll have the chance to delve deeper into your inner self through a guided journaling session. This will allow you to gain a new perspective, explore your emotions, and cultivate a greater sense of well-being in your life.
At Onyeka Tefari Wellness & Spa, we believe that taking care of yourself is essential for your overall health and happiness. That's why we've created this special class to help you unwind, relax, and renew your inner harmony. Come and experience the ultimate in self-care with our Crystal Sound Bath and Journal Class. We look forward to seeing you there!
……………………………………………………………
10mins: Getting Settled, Easy Breathwork, and Ambient Music
35 mins: Singing Bowl "Sound Bath" Meditation
15mins: Outro Ambient Music + Gratitude Exercise
……………………………………………………………
*Yoga mats are provided*
*Please bring a blanket and pillow for added comfort*
*Wear comfortable clothes*
*Avoid caffeine, alcohol, and large meals beforehand*
Reserve Your Spot!
The selected time is no longer available