Raw 'til 4
September 1, 2022

-

September 30, 2022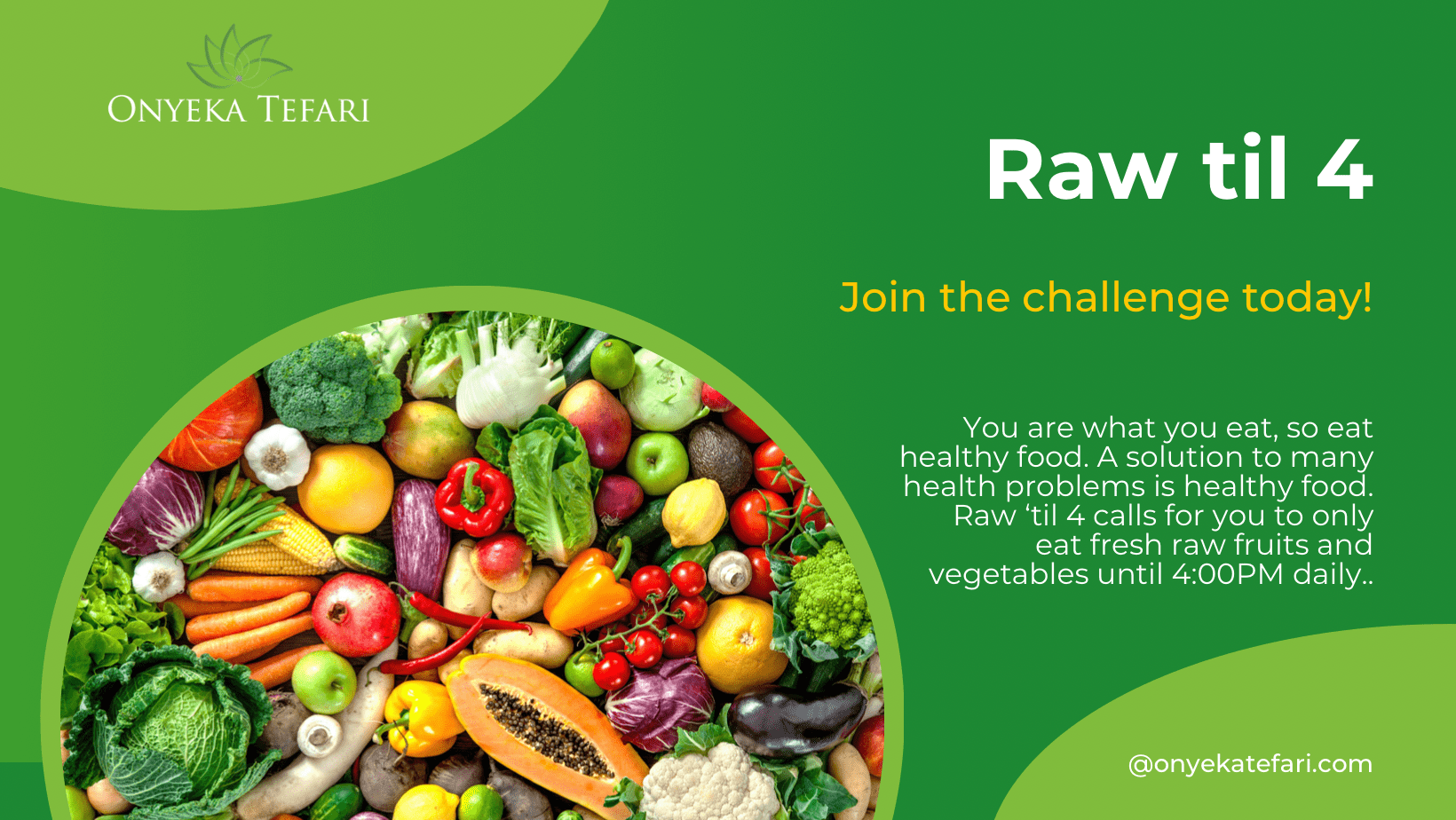 This is a month long journey that I (Onyeka Tefari) will be embarking on. I have previously done shorter bouts of this challenge, but it's a new month. With the way that I have been eating and the realization/acceptance or some of my vices… It is time for me to attempt to detox from some of my bad habits.  If you would like to join in, definitely leave a comment, and/or join this
Facebook Group
to jump in the discussion!
How does it work? (and my modifications)
The premise is pretty simple, you only consume raw fruits and vegetables upon waking up until 4:00PM daily. Since I am doing this for the entire month, and I know myself… I am building a few adjustments (for me). I am adding herbal teas to the mix. Technically they are infusions, but they will be a part of my daily consumption. They are caffeine free (unless I drink green tea). If I do drink green tea, I will ensure that I double my water intake and only have green tea early in the morning to avoid disruption to my sleep schedule. I may add cashews or walnuts, but those would be limited to within 1 hour of 4:00, and only 3 times a week.
Obviously this is how I plan on doing this for me, and you are more than free to adjust this for your needs. Your primary intake should be raw until 4 though.
Right now this is a virtual event with the opportunity to build in some meet ups depending on interests. Feel free to lend any support you can give.